We are excited and will send pictures as soon as we know more. This just came in, and we do not know how the volcano looks and how close tourists can get to it. Follow our Facebook Page or webpage to learn more. The picture is from the last volcano at the same place.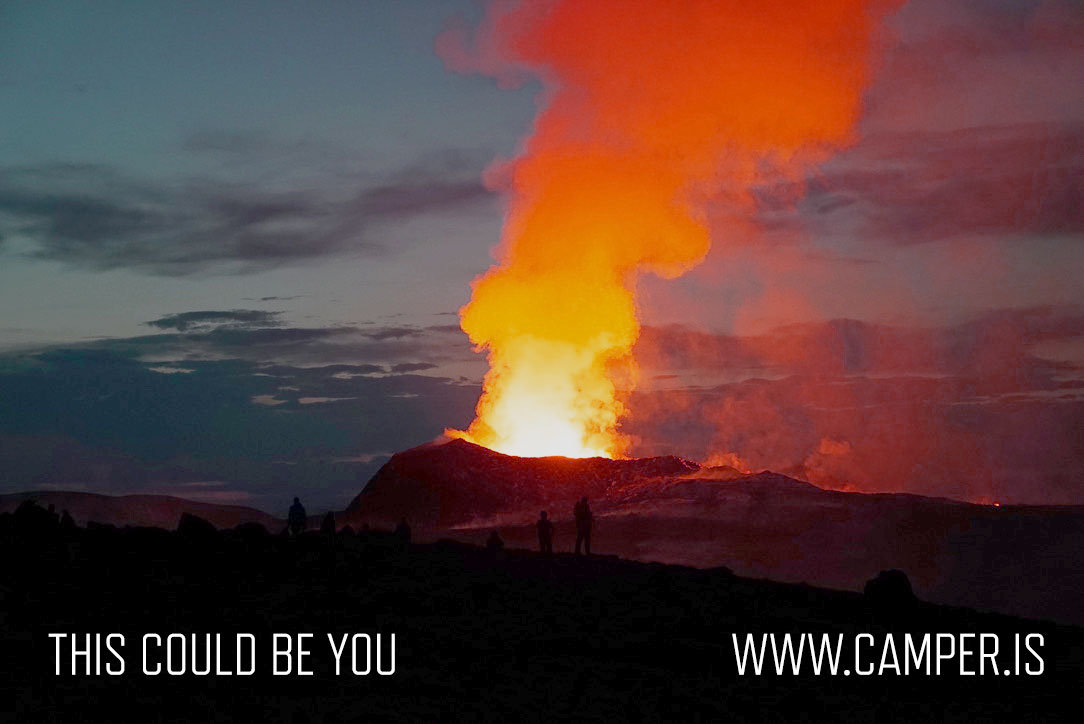 An eruption has begun on the Reykjanes Peninsula, once again. This is confirmed by the Meteorological Office of Iceland.
Only a week has passed since mbl.is, the first media outlet, reported that a wide swath of land had been observed throughout the peninsula.
In the afternoon of the next day, Tuesday, July 4, a large series of earthquakes began in the area. More than a thousand earthquakes have occurred in the past week, many over magnitude 4
Magma was collected
"This probably means that magma is accumulating in similar areas as it was and has been in recent years. The center of this is under Fagradalsfjall, on the trails under the volcanoes," said Benedikt Gunnar Ófeigsson, an expert in the field of crustal movements, in an interview with mbl.is a week ago.
source: https://www.mbl.is/frettir/innlent/2023/07/10/eldgos_hafid_a_reykjanesskaga/