Volcano News
Welcome to a special page dedicated to the latest news from Iceland.  
NO ACTIVITY AT THE MOMENT
As soon as we have some kind of activity in Iceland, we will inform on this page. The last volcano can be viewed below. 
We receive a lot of questions about the volcano. Where to park, where to hike etc. Our customers that have visited the Volcano all say the same. "We should have worried less about this information! Just go there and it is perfectly clear."
For people that want to prepare we found Information on the page of the district Reykjanesbær. The volcano is in that district, the villages are Keflavik, Grindavik, Vogar, Njarðvík, Garður, Sangerði Hafnir and more..
The latest news directly from Iceland
Read it here first! Camper Iceland is on the lookout for information on all media pages. Even if we find news in Icelandic we aim to translate it as soon as possible and post it.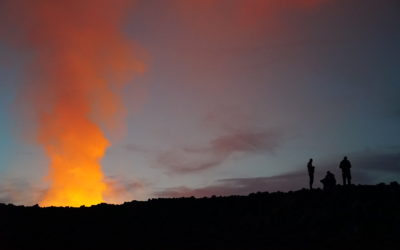 Dear friends of Camper Iceland The Volcano is back online! We promised several customers to inform immediately if the volcano would erupt again. Now hear this! Now hear this! It's back to its former glory. Some say that this eruption is different then the last one. A...
read more