Frequently Asked Questions – General
Weather forecast Iceland

Weather by the icelandic government: https://en.vedur.is/
Northern lights (Aurora Borealis): https://en.vedur.is/weather/forecasts/aurora/
How serious can the forecast be taken?
This answer is somewhat personal and not based on any scientific facts. However we find the forecast useful for approx. 3 days. The weather in Iceland is known to change and there is a saying: If the weather is bad, wait 15 minutes.
Our favorite weather channel is published on www.mbl.is/vedur and the road conditions are an absolutely necessity www.veg.is
Perhaps this is the reason why our product Camper Iceland is so popular. When your vacation start you can choose which direction you go. Stay where the weather is nice and remember this:
"We have had customers that started their vacation at the same time. One listened to the forecast and drove away while the other had his trip planned the other way around Iceland. When they returned one had experienced nice weather all the time and could not believe when the other old him it rained all the time. Be the winner and travel with the weather. Plans are good but nature does not adjust to you but you should adjust to nature.
Language problems?
Sometimes it's difficult to know the exact word in English. Please find the attached PDF Legend of words in several languages. 
Where is the international Airport in Iceland?
KEFLAVÍK INTERNATIONAL AIRPORT
The Airport is actually not in Reykjavík like many travelers think. The int. Airport is in Keflavík, 5 minutes from our office but 48 Km from Reykjavík. 
Check out the Google Map we made
The Leifur Eiríksson International Air Terminal in Keflavík (48 km from Reykjavik) is the gateway for most passenger flights and air-freight flights to and from Iceland. The airport is open 24 hours per day. All retail sale and services operated in the departure hall are located within the duty-free zone and are, therefore, duty- and tax-free.
Facilities within the terminal fulfill the most demanding standards and the interior has been designed first and foremost with the traveler in mind. The tasteful, furnishing and decor, with bright interior provide travelers with a comfortable and relaxing atmosphere.
You can find good selection of brands in shops at the Leifur Eiríksson Air Terminal. The goods and services available at the Duty-Free Stores are very competitive, compared to other European airports. Making your way through the terminal, even on the busiest of days, is a breeze. Arriving passengers should stroll straight downstairs to the arrival hall where, unlike most international airports, tax- and duty-free goods are available upon arrival.
A bus service is operated between Reykjavík and Keflavík International Airport. Buses leave Reykjavík approximately 2.5 hours before flight departure. The drive from the airport to Reykjavík takes about 40-50 minutes
How long does the flight take to Iceland?
FLIGHTS TO ICELAND
In addition to normal one-way and return fares, a number of attractive excursion and family fares are available, as well as group fares for various sizes of groups. Air fares also differ between seasons. For full details of flights to Iceland contact your local travel agent or any airline office.
FLYING TIMES: 
From N. America: 5-7 hours
From Europe: 3-5 Hours
Where can I buy groceries?
Iceland has both super markets and 24h stores. The prices vary because of the opening hours f.e. the 24h stores are much more expensive but necessary sometimes. 
The cheapest store for many years in a row is Bonus (www.bonus.is). The next in line and known for good quality is Kronan (www.kronan.is). Both of these stores have a health sections for special needs and of course a variety of food. 
If you are looking for a more advanced grocery store try Hagkaup (www.hagkaup.is) and Netto (www.netto.is)
We recommend renting a Motor Home or Camper in order to profit from the lower food prices. You can of course still go to a Restaurant occasionally to skip cooking. After all you are on holiday. During the pick up procedure a member of our staff will point out the local stores on a map. If possible pick up the vehicle during opening hours of the grocery stores and remember that the instruction can take 1 hour. 
What should I pack for Iceland?
Everything you need to know about planing your trip and preparing at home can be found here.
The right equipment makes the different between good and bad trip especially in a country like Iceland where otherwise beautiful nature can bring sudden surprises in the form of bad weather.
Here below we have made some suggestions of equipment list for different tours but you should always keep the following in mind:
Always prepare your equipment list in good time and in a written form

Use waterproof bags for clothes and other things

Always try out new equipment before, not in the tour

Bring enough equipment for your tour but not to much
Check the attached equipment list provided by Safe travel
I will be outdoors most of the time, is there something to consider?
Read our guide to Iceland to learn about the opening hours of the highland and other essential information.
Good preparation is key for successful travels. Keep the points below in mind
At wintertime most of the highland as well as many roads are closed. Get information about the area.
Always leave your travel plan with someone who can react if needed.
Check the weather forecast and remember that in Iceland the weather can change in a split-second!
Remember to bring the right equipment for the kind of travel you are planning.
Map, compass and GPS should always be used when traveling outside urban areas.
Can I export animals from Iceland
Live animals
---
European Union, Norway and Switzerland
On January 1st 2012 new common rules on pet imports were taken up in the EU and Norway.  This change led to the implementing of the pet passport, which documents the rabies vaccination status of the animal.  In addition, some countries require an anti-Echinococcus treatment. Also, each country sets its own requirements regarding the import of unvaccinated puppies and kittens.
Iceland is not part of the pet passport agreement and does therefore not issue these documents.  Instead, a Third Country Official Veterinary Certificate is issued, documenting the rabies vaccination status and anti-Echinococcustreatment.  This certificate is valid for entry into the EU/Norway/Switzerland for up to 10 days after the date of issuing, and is valid for 4 months for travelling within the EU.  A pet passport can be issued based on this certificate once the animal has been imported to the EU/Norway.  Note: The pet passport is not a valid document for importing a pet to Iceland.
Changes to the EU pet travel scheme came into effect on 29th December 2014, in accordance with the new pet regulation (Regulation (EC) no. 576/2013) of the European Parliament. For pets leaving Iceland and travelling to the EU/Norway/Switzerland, this means a change in the form of the Official Veterinary Certificate, and the addition of a declaration to be completed by the owner stating that the animals being imported are not intended for sale or transfer of ownership. Pets imported into the EU/Norway/Switzerland must travel at the same time or within 5 days of the owner/agent, otherwise the movement of the pet would be classed as a commercial import and different regulations apply.
The new Official Veterinary Certificates can be found and downloaded here http://mast.is/matvaelastofnun/eydublod/
A maximum of 5 dogs, cats and ferrets may be imported from Iceland to the EU/Norway/Switzerland under the Official Veterinary Certificate scheme. Exemptions are allowed for participation in shows and sporting events with animals aged over 6 months, and evidence of participation in such events is required. The import of more than 5 animals into the EU/Norway/Switzerland without such an exemption would be classed as a commercial import. For Switzerland, advance permission and a licence from the Swiss authorities is required for the import of 6 or more pet animals for the participation in such events.
    Requirements for pets exported from Iceland to EU/Norway/Switzerland
Only cats, dogs and ferrets can be imported to the EU/Norway/Switzerland under this scheme.
Microchip: the animal must be microchipped before being vaccinated
Rabies vaccination: Vaccination against rabies should be carried out when the pet is over 12 weeks of age. It is necessary to wait at least 21 days after the Rabies vaccination before importation.  Contact a practising veterinarian well in advance to order the vaccine.
Anti-Echinococcus treatment: Not all countries require a treatment for the tapeworm Echinococcus multilocularis, as it is endemic in some European countries.  Even if Iceland is free from this tapeworm, some countries require this treatment, and in general, Icelandic veterinarians perform an anti-Echinococcus treatment before export. This should be done 1-5 days (24-120 hours) prior to entering the destination country, i.e. should not be performed during the last 24 hours.
Completion of the Official Veterinary Certificate: This is to be done by the exporter/owner/agent in co-operation with a Veterinary Surgeon and endorsed by the Icelandic Food and Veterinary Authority (Matvælastofnun).
Completion of the owner's written declaration: Stating that the pets are not intended for sale or transfer of ownership and will be accompanied by the owner/agent. 
    Unvaccinated puppies and kittens
Pets should be at least 12 weeks old before being vaccinated against rabies.  If puppies or kittens under 12 weeks of age are to be exported, the exporter should be aware of the requirements of the destination country. Many EU member states do not allow the import of unvaccinated puppies and kittens. It is the responsibility of the exporter to contact the relevant authorities in the destination country regarding their policy on the import of unvaccinated puppies and kittens. 
    Other pets
Up to five caged birds, pet rodents and pet rabbits can be  imported for non-commercial purposes into the EU. The import of greater than 5 of these types of pet animals into the EU would be classed as a commercial import and other regulations apply.   It is advisable to consider the requirements of each individual EU member state by seeking information on the official webpages below.
When importing caged birds, pet rodents and pet rabbits into Norway, an import permit is required, as well as a certificate of health and origin.
Links to information sites for EEA countries
Official webpages for a number of EEA countries regarding import of pets
Countries outside of the EU
It is the responsibility of the owner/exporter to contact the relevant authorities in the destination country to confirm their policy on the import of pet animals. Here are some general guidelines and links:
Faroe Islands
The Faroe Islands are not part of the pet passport scheme and have their own requirements regarding vaccinations, treatments and health certification. These can be found on the website of the Faroese Government:
– Dogs and cats
United States of America
For an overview of the requirements for importing a pet into the USA, please refer to the website of the Animal and Plant Health Inspection Service (APHIS). It is advisable in all cases that cats and dogs are vaccinated against Rabies before arriving in the USA, where Rabies is endemic. Since Iceland is Rabies-free, Rabies vaccination is not always a requirement before import, but as a general rule, pets should be vaccinated against Rabies at least 30 days before arrival in the USA. Pet owners are required to acquire a general health certificate from a practising veterinarian documenting information on the pet, microchip number and health status, as well as vaccinations/deworming. This certificate should thereafter be endorsed by a Veterinary Officer of the Icelandic Food and Veterinary Authority (Matvælastofnun).
– Information on animal imports on APHIS website
Canada
Iceland is listed as a rabies-free country by the Canadian authorities.  Dogs and cats can therefore enter Canada, as long as they are accompanied by a Health Certificate.  The certificate should be in English or French, be signed and stamped by an authorised practising veterinarian and endorsed by a Veterinary Officer of the Icelandic Food and Veterinary Authority (Matvælastofnun).  The certificate should state the breed, colour and weight of the animal as well as microchip number.  Full details of the requirements for certification can be found on the website of the Canadian Authorities.
– Information on animal imports by Canadian Authorities (CFIA)
Singapore
By Singapore definition, Iceland is in Category B, meaning that pets from Iceland do not need to be quarantined, if certain requirements regarding vaccinations and certification are fulfilled.
– Information on requirements
Japan
– Guide to importing dogs, cat and other animals subject to animal quarantine from designated regions into Japan
– Bringing dogs and cats into Japan from abroad
New Zealand
An import permit is required for all animal imports into New Zealand, and requirements for vaccination, tests, treatment and certification must be met. A quarantine period also applies.
– Information on requirements
Australia
An import permit is required for all animal imports into Australia, and requirements for vaccination, tests, treatment and certification must be met. A quarantine period also applies.
– Information on requirements
Other countries
The owner/exporter should contact the relevant authorities dealing with pet import in the destination country.
Export of horses
Every year hundreds of Icelandic horses are exported, mostly to countries within the EU.  This is practised under the law 27/2011 on the export of horses.
    General requirements regarding the export horses
The required age span of exported horses is 4 months to 15 years.
It is prohibited to export pregnant mares of more than 7 months gestation
    Examination in the port of export
Horses should be examined and cleared for export by a Veterinary Officer in the port of export.  The horses' markings/microchip should be validated, and their fulfilment of requirements in the destination country confirmed.  All exported horses should be microchipped or freeze marked.  They should furthermore be accompanied by a horse passport issued by the Icelandic Farmers' Association, confirming the origin and ownership of the horse.
    Horse passport
The horse passport is an official document confirming the identity of the horse for travelling purposes as well as identity checks at equestrian events, vaccinations and other medicinal information.
The horse passport contains a description of the horse, detailed enough so that it clearly is issued on this horse.  Using an international system, various individual identifying attributes are carefully written and drawn in the passport.
The passport is issued singularly and accompanies the horse for the rest of its life.  The passport may only be issued by a veterinarian authorised in the country of origin.  The exporter of the horse should have a practising veterinarian fills in the individual identifying attributes, which are then endorsed by a Veterinary Officer in the port of export.  If the appearance of the horse changes for some reason, a replacement passport should be issued by authorities in the country of origin, in this case by sending the original passport to the Icelandi Farmers' Association, which will then issue a new one and destroy the original one.
    Fees
Fees covering the export examination and the issuing of export certificates are payable to Matvælastofnun and are based on regulation 567/2012.
How long may I stay in Iceland?
Depending on where you come from, the allowed stay varies from three months to indefinitely. More information can be found at the Directorate of Immigration"s webpage or down below:
Who does not need a visa
Nationals of the following countries are exempted from the obligation to carry a visa on arrival in Iceland for a stay of up to three months in all within the Schengen area. The total stay within the Schengen Area must not exceed three months in any period of six months.
The validity of the passport or recognized ID card must be at least three months beyond the proposed stay, except for citizens of EEA/EFTA countries. Those documents only need to be valid beyond the stay in Iceland.
Further details on identification documents recognized as travel documents in place of passports when entering or leaving Iceland are available here (in part in Icelandic). Additionally, Croatian citizens can use Croatian Identity Card instead of a passport when entering or leaving Iceland.
In addition, holders of diplomatic passports, official passports or service passports issued by Turkey are exempt from the obligation of obtaining a visa. Holders of diplomatic passports and service passports issued by South Africa and Diplomatic and official passports issued by Pakistan are exempt from the obligation of obtaining a visa. Holders of diplomatic passports issued by Russia are exempt.
Nationals of the following countries need an Airport transit visa when transiting/passing through an airport in Iceland: Afghanistan, Bangladesh, The People's Republic of Congo, Eritrea, Ethiopia, Ghana, Iran, Iraq, Nigeria, Pakistan, Somalia and Sri Lanka. This does not apply however, if the above mentioned nationals have a residence permit in a Schengen country or specific types of permits issued in Great Britain, Ireland, Liechtenstein, Andorra, United States, Canada, Japan, Monaco, San Marino or Switzerland and the permits are valid three months longer than intended transiting/passing through an airport in Iceland. For further details on types of permits see appendix 4 in the regulation on visas.
Recognized refugees and stateless persons residing in an EU country and holding travel documents issued by that country.
Students who need a visa to travel to Iceland, but reside in an EU country which applies EU decision 94/795/JHA of November 30, 1994, when on a field trip accompanied by a teacher from their school.
A foreigner holding a residence permit issued by a Schengen state does not need a visa. 
A
Albania (This applies only to holders of biometric passports)
Andorra
Antigua and Barbuda
Argentina
Austria
Australia
B
Bahamas
Barbados
Belgium
Bosnia Herzegovina (This applies only to holders of biometric (red) passports, not blue passports or passports issued by the Coordination Directorate (Koodinaciona uprava)
Brazil
Brunei
Bulgaria
C
Canada
Chile
Colombia
Costa Rica
Croatia
Cyprus
Czech Republic
D
Denmark
Dominica
E
Estonia
El Salvador
F
Finland
France
G
Germany
Great Britain – Including holders of passports for:
British nationals (Overseas),
British overseas citizens (BOC),
British overseas territories citizens (BOTC),
British protected persons (BPP),
British subjects (BS).
Greece
Grenada
Guatemala
H
Honduras
Hong Kong (Only applies to those who carry HKSAR passports)
Hungary
I
Ireland
Israel
Italy
J
Japan
L
Latvia
Liechtenstein
Lithuania
Luxembourg
M
Macao (Only applies to those who carry MACAOSAR passports)
Macedonia (This applies only to holders of biometric passports)
Malaysia
Malta
Mauritius
Mexico
Moldova (This applies only to holders of biometric passports)
Monaco
Montenegro (This applies only to holders of biometric passports)
N
Netherlands
Nicaragua
Norway
New Zealand
P
Palau
Panama
Paraguay
Portugal
Poland
R
Romania
S
Samoa
San Marino
Saint Kitts and Nevis
Serbia (This applies only to holders of biometric (red) passports, not blue passports or passports issued by the Coordination Directorate (Koodinaciona uprava)
Seychelles
Singapore
Slovakia
Slovenia
Spain
South Korea
St. Lucia
St. Vincent & The Grenadines
Switzerland
Sweden
T
Taiwan
Timor-Leste
Tonga
Trinidad & Tobago
U
United Arab Emirates
United States of America
Uruguay
V
Vanuatu
Vatican City
Venezuela
Who needs a visa
Citizens of the following countries need a visa to visit Iceland:
A
Afghanistan
Algeria
Angola
Armenia
Azerbaijan
B
Bahrain
Bangladesh
Belarus
Belize
Benin
Bhutan
Bolivia
Botswana
Burkina Faso
Burundi
C
Cabo Verde
Cambodia
Cameroon
Central African Republic
Chad
China
Comoros
Congo
Côte d'Ivoire
Cuba
D
Democratic Republic of the Congo
Djibouti
Dominican Republic
E
Ecuador
Egypt
Equatorial Guinea
Eritrea
Ethiopia
F
Fiji
G
Gabon
Gambia
Georgia
Ghana
Guinea
Guinea Bissau
Guyana
H
Haiti
I
India
Indonesia
Iran
Iraq
J
Jamaica
Jordan
K
Kazakhstan
Kenya
Kiribati
Kosovo
Kuwait
Kyrgyzstan
L
Laos
Lebanon
Lesotho
Liberia
Libya
M
Madagascar
Malawi
Maldives
Mali
Marshall Islands
Mauritania
Micronesia
Mongolia
Morocco
Mozambique
Myanmar (Burma)
N
Namibia
Nauru
Nepal
Niger
Nigeria
North Korea
Northern Mariana Islands
O
Oman
P
Pakistan
Papua New Guinea
Peru
Philippines, The
Q
Qatar
R
Russia (Except for holders of diplomatic passports)
Rwanda
S
São Tomé & Principe
Saudi Arabia
Senegal
Sierra Leone
Solomon Islands
Somalia
South Africa (Except for holders of diplomatic and service passports)
Sri Lanka
Sudan
Suriname
Swaziland
Syria
T
Tajikistan
Tanzania
Thailand
Togo
Tunisia
Turkey (Except for holders of diplomatic and service passports)
Turkmenistan
Tuvalu
U
Uganda
Ukraine
Uzbekistan
V
Vietnam
Y
Yemen
Z
Zambia
Zimbabwe
Application – basic requirements
As a rule, applicants shall appear in person when lodging an application.
The applicant shall submit the following documentation:
Application form, completed and signed by the applicant. If the applicant is a minor, the parents/legal guardians have to sign the form.
A passport size photograph (35X45 mm).
Travel document. The travel document must be valid at least three months beyond the proposed stay. The document cannot be over 10 years old and must have at least two blank pages.
Proof of financial support. Either submit applicants bank statement or a guarantee form from the reference person in Iceland "Guarantee form for visits" along with the reference persons bank statement or paystubs.
Documentation showing applicants ties to home country, e.g. verification from applicants employer of employment upon return or confirmation from applicants school of continued studies upon return.
Medical Insurance. The insurance coverage must be at least 30.000 Euros.
Documentation confirming the purpose of travel:
Letter of invitation from the reference person (host) in Iceland, if the purpose of the trip is a visit to friends or family. For a family visit, documentation of the family relationship is required.
For a business trip, confirmation/invitation from a company in Iceland.
For tourists, hotel booking and tour booking, as applicable.
If the intention is to attend a meeting or seminar, confirmation/invitation from the applicable conference organizer/institution.
When lodging an application, the applicant shall allow the collection of his fingerprints and pay the visa fee.
Please note that these are only the basic requirements. Please check the website of the applicable embassy/consulate, where you intend to lodge your application, as there you will find the complete list of requirements and the application procedure.
Where you can apply for a visa
Embassies and Consulates issuing visas on behalf of Iceland.
Except for the Embassies in Beijing and Moscow, Icelandic embassies and consulates do not issue visas.
If you intend to apply for a visa for travel to Iceland in one of the following countries, you should contact an embassy or consulate in the respective country. Please note that many embassies use service providers for receiving applications. Applications are submitted at Visa Application centers, but visas are issued by the embassies. Information is on the website of the applicable embassy. In most cases the embassies and consulates are authorised to issue visas without consulting the Directorate. In some instances, the applications are forwarded to the Directorate, which will then decide on the granting of a visa. If all required documentation is supplied and it is deemed that no further documentation is required, the processing time for a visa is approximately 2 weeks.
Information on how to apply for a tourist visa is here.
| | | |
| --- | --- | --- |
|  Country |  City |  Embassy / Consulate |
|  Algeria |  Algiers |  Royal Norwegian Embassy |
|  Angola |  Luanda |  Royal Norwegian Embassy |
|  Argentina |  Buenos Aires |  Royal Norwegian Embassy |
|  Armenia |  Yerevan |  French Embassy |
|  Aruba |  Oranjestad |  Cabinet of the Covernor |
|  Australia |  Sydney |  Royal Danish Consulate General |
|  Australia |  Canberra |  Royal Norwegian Embassy |
|  Azerbaijan |  Baku |  Royal Norwegian Embassy |
|  Bahrain |  Manama |  German Embassy |
|  Bangladesh |  Dhaka |  Swedish Embassy |
|  Belarus |  Minsk |  French Embassy |
|  Bolivia |  La Paz |  Royal Danish Embassy |
|  Brazil |  Brasilia |  Royal Norwegian Embassy |
|  Brazil |  Rio de Janeiro |  Royal Norwegian Consulate General |
|  Brunei |  Bandar Seri Begawan |  French Embassy |
|  Bulgaria |  Sofía |  Royal Danish Embassy |
|  Burkina Faso |  Ouagadougou |  Royal Danish Embassy |
|  Cambodia |  Phnom Penh |  French Embassy |
|  Canada |  Ottawa |  Royal Danish Embassy |
|  Chile |  Santiago |  Swedish Embassy |
|  China |  Guangzhou |  Royal Danish Consulate General |
|  China |  Hong Kong |  Consulate General of Finland   |
|  China |  Shanghai |  Royal Danish Consulate General |
|  China |  Beijing |  Embassy of Iceland |
|  Colombia |  Bogota |  Swedish Embassy |
|  Croatia |  Zagreb |  Royal Norwegian Embassy |
|  Cuba |  Havana |  Swedish Embassy |
|  Curacao |  Willemstad |  Cabinet of the Covenor |
|  Cyprus |  Nicosia |  German Embassy |
|  Dominican Republic |  Santo Domingo |  French Embassy |
|  Ecuador |  Quito |  VFS Global on behalf of the Royal Danish embassy Bolivia |
|  Egypt |  Cairo |  Royal Danish Embassy |
|  Ethiopia |  Addis Ababa |  Royal Danish Embassy |
|  Fiji |  Suva |  French Embassy |
|  Georgia |  Tiblisi |  French Embassy |
|  Ghana |  Accra |  Royal Danish Embassy |
|  Great Britain |  London |  Royal Danish Embassy |
|  Guatemala |  Guatemala City |  Swedish Embassy |
|  India |  New Delhi |  Royal Danish Embassy |
|  India |  Bengaluru |  VFS Global on behalf of the Royal Danish Embassy |
|  India |  Chennai |  VFS Global on behalf of the Royal Danish Embassy |
|  India |  Kolkata |  VFS Global on behalf of the Royal Danish Embassy |
|  India |  Mumbai |  VFS Global on behalf of the Royal Danish Embassy |
|  Indonesia |  Jakarta |  Royal Danish Embassy |
|  Iran |  Teheran |  Royal Danish Embassy |
|  Ireland |  Dublin |  Royal Danish Embassy |
|  Israel |  Tel Avív |  Royal Danish Embassy |
|  Japan |  Tokyo |  Royal Danish Embassy |
|  Jordan |  Amman |  Royal Norwegian Embassy |
|  Kenya |  Nairobi |  Royal Danish Embassy   |
|  Korea (DPR) |  Pyengyang |  Swedish Embassy |
|  Korea (Republic of Korea) |  Seoul |  Swedish Embassy |
|  Kosovo |  Prishtina |  Royal Norwegian Embassy |
|  Kuwait |  Kuwait City |  German Embassy |
|  Lebanon |  Beirut |  Royal Norwegian Embassy |
|  Macedonia |  Skopje |  French Embassy |
|  Malawi |  Lilongwe |  Royal Norwegian Embassy   |
|  Malaysia |  Kuala Lumpur |  Royal Danish Embassy |
|  Mali |  Bamako |  Royal Danish Embassy |
|  Mauritius |  Port Louis |  French Embassy |
|  Mexico |  Mexico City |  Royal Danish Embassy |
|  Mongolia |  Ulan Bator |  German Embassy |
|  Morocco |  Rabat |  Swedish Embassy |
|  Mozambique |  Maputo |  Royal Danish Embassy |
|  Myanmar |  Rangoon |  German Embassy |
|  Namibia |  Windhoek |  Embassy of Finland |
|  Nepal |  Kathmandu |  Royal Danish Embassy |
|  Nigeria |  Abuja |  Royal Norwegian Embassy |
|  Palestine |  Ramallah |  Danish Representative office |
|  Pakistan |  Islamabad |  Royal Danish Embassy |
|  Peru |  Lima |  Embassy of Finland |
|  Philippines |  Manila |  Royal Norwegian Embassy |
|  Qatar |  Doha |  French Embassy |
|  Romania |  Bucharest |  Royal Danish Embassy |
| Russia |  Arkhangelsk |  VFS. Global on behalf of Embassy of Iceland |
|  Russia |  Moscow |  Embassy of Iceland |
|  Russia |  Murmansk |  Consulate of Finland |
|  Russia |  St. Petersburg |  VFS. Global on behalf of Embassy of Iceland |
|  Saudi Arabia |  Riyadh |  Royal Danish Embassy |
|  Serbia |  Belgrade |  Royal Danish Embassy |
|  Singapore |  Singapore |  Royal Danish Embassy |
|  South Africa |  Pretoria |  Royal Danish Embassy |
|  Sri Lanka |  Colombo |  Royal Norwegian Embassy |
|  Sudan |  Khartoum |  Royal Norwegian Embassy |
|  Tanzania |  Dar es Salaam |  Swedish Embassy |
|  Thailand |  Bangkok |  Royal Danish Embassy |
|  Trinidad and Tobago |  Port-of-Spain |  Embassy of the Netherlands |
|  Tunisia |  Tunis |  Embassy of Finland |
|  Turkey |  Ankara |  Royal Danish Embassy |
|  Turkey |  Istanbul |  Royal Danish Consulate General |
|  Uganda |  Kampala |  Royal Norwegian Embassy |
|  Ukraine |  Kiev |  Royal Norwegian Embassy |
|  United Arab Emirates |  Abu Dhabi |  Royal Norwegian Embassy |
|  United Arab Emirates |  Dubai |  Royal Danish Consulate General |
|  UK |  London |  Royal Danish Embassy |
|  USA |  New York |  Royal Danish Consulate General |
|  USA |  Houston |  Royal Norwegian Consulate General |
|  USA |  San Fransisco |  Royal Norwegian Consulate General |
|  USA |  Washington |  Swedish Embassy |
|  Uzbekistan |  Taskent |  French Embassy |
|  Vietnam |  Hanoi |  Royal Danish Embassy |
|  Vietnam |  Ho-Chi-Minh City |  German Consulate General |
|  Zimbabwe |  Harare |  Royal Norwegian Embassy |
Iceland has fully implemented the Schengen Agreement since March 25th 2001, which ended internal border checkpoints and controls. 
Schengen countries:
Austria
Belgium
Czech republic
Denmark
Estonia
Finland
France
Germany
Greece
Hungary
Iceland
Italy
Latvia
Lithuania
Luxembourg
Malta
Netherlands
Norway
Poland
Portugal
Slovakia
Slovenia
Spain
Sweden
Switzerland
What time is it in Iceland
What language do Icelanders speak?
THE LANGUAGE
The Icelandic language is the cornerstone of Icelandic culture. It has spawned a literary tradition that dates back to the ancient Icelandic Sagas. Violent tales of blood feuds, traditions, family and character. A strong literary tradition still thrives in modern Iceland. and Icelandic authors publish more books per capita than in any other country in the world. Iceland also prides itself of a prospering music scene, a burgeoning film industry, and Icelandic design, that is coming of age.
Icelandic is the official language of Iceland. It is an Indo-European language, belonging to the sub-group of North Germanic languages. It is closely related to Norwegian and Faroese, although there are slight traces of Celtic influence in ancient Icelandic literature.
Icelandic is an insular language, and as such, has not been influenced greatly by other languages. As a result, the language has changed very little from when the country was settled in the ninth and tenth centuries. It did not become markedly different from Norwegian until the 14th century, when Norwegian became increasingly influenced by its neighbouring languages, Swedish and Danish. Because of this resistance to change, texts from the 12th century are still more or less understandable to Icelandic schoolchildren. <
Since the 18th century, when the Icelandic language was under threat from Danish influence, a movement of language purism rose, and has since been the dominant linguistic policy in the country. Icelandic does not usually adopt foreign words for new concepts, opting instead to coin new words, or give old words new meaning, to keep the langauge free of outside influence.
OTHER LANGUAGES
Almost every icelander speaks english.
How is the culture and society?
Iceland was the last country to be settled in Europe, when emigrants from Scandinavia and the British Isles first came to live on the island in the ninth and tenth century. It remains the most sparsely populated country of the continent with less than three inhabitants per square kilometer. Shaped by the unrelenting forces of nature, Iceland's harsh natural environment has bred a resilient nation that has learned to exist under extreme conditions, and harness the natural resources they create for its own prosperity.
Today, Iceland is a progressive, modern society that continuously ranks at the top of measurements for quality of life, such as the United Nations Human Development Index. Iceland is annually considered to be one of the greenest countries on the planet, due in large parts to its vast renewable energy resources.
Icelandic customs and traditions are inspired by centuries long insular existence and a curious mixture of pagan influence on a Christian religion. Icelandic folk tales are ripe with mysticism, ghosts and elves and trolls, and further shaped by the natural forces and a taxing environment.
Currency and money exchange
https://www.cb.is/statistics/official-exchange-rate/
Since the crisis in 2008 the Icelandic currency ISK (Icelandic Króna) has not been available outside Iceland. However, we do have banks in Iceland and the first one would be at the Airport. It is open during all flights. Check the exchange rate here..
In Iceland, you can use your credit card to pay for almost everything. Just make sure you change your pin code to 4 digits. Most self served gas stations have an older technology and cards with longer (more digits) pin codes will not work. 
Credit Cards in Iceland
Iceland is very advanced in all technology. It even aimed to be the first country in the world to have only plastic money (cards of all kinds). 
Most common are VISA and MASTERCARD. Many vendors skip adding more credit card brands because of high commission rates. Other common cards would be: AMEX, JCB, Diners Club, Discover, Union Pay. 
USEFUL TIPS
Make sure your card is not going to expire during the trip
Make sure there is enough money, funds on your card. F.e. if you are renting a vehicle the lessee could withhold a self risk automatically lowering your reserves on the card. 
Make sure you have a 4 digit PIN. Many self served gas stations only work with 4 digits or less. A workaround would be to buy gasoline cards at a served gas station
Is Iceland a safe country to travel to?
Statistically Iceland is one of the safest countries in the world
Crime rate is extremely low and medical care is excellent. However, it is necessary to take precaution when traveling around Iceland due to natural hazards caused by weather and nature, where conditions can change at a moments notice.
USEFUL WEBSITES
SAFETRAVEL.IS
The Icelandic Association for Search and Rescue
VEDUR.IS
Weather forecasts from The Icelandic Meteorological Office
ROAD.IS
Road conditions from the Icelandic Road and Coastal Administration
THE 112 APP
The Icelandic emergency number app with location based services
The Icelandic Nature
Nature is one of Iceland's many attractions for travelers, and while beautiful, it can also be harsh and unpredictable. Therefore it is important to be prepared, and aware of possible dangers, and know how to react in—or preferably prevent—difficult situations. The Icelandic Association for Search and Rescue operates a useful website for travel in Iceland.
Icelandic weather is notoriously unpredictable and variable between regions, so always pay attention to weather forecasts and traveling conditions. This applies especially on the highlands and in winter, but caution should be exercised everywhere at all times. The Icelandic Meteorological Office (IMO) and the Icelandic Road and Coastal Administration (IRCA) provide more information.
ICELANDIC WEATHER IS NOTORIOUSLY UNPREDICTABLE AND VARIABLE BETWEEN REGIONS, SO ALWAYS PAY ATTENTION TO WEATHER FORECASTS AND TRAVELING CONDITIONS.
Always bring appropriate equipment. Hiking requires special equipment, glacier exploration another and jeep safaris yet another. Your tour operator should provide information regarding equipment for group travels and guided tours. For lists of equipment for different types of activity, visit safetravel.is. These, without exceptions, include warm clothes and a communication device.
When traveling in the Icelandic interior, it is crucial that someone knows your exact travel plans. A travel plan can be reported through safetravel.is. Alternatively, make sure you leave a plan with your host or tour operator. A map, a compass and a GPS are important, particularly in isolated areas. Such travels should not be undertaken without consulting experts. Knowing where to direct can be of vital importance in rough conditions.
DRIVING IN ICELAND
When driving in Iceland, make sure the road conditions are good, as well as the condition of your vehicle. Also ensure that it suits your journey. For example, a 4×4 vehicle is essential in the highlands, where you might encounter rough terrain and unbridged waters. The highland roads are closed during winter and weather sometimes causes other roads to be closed as well. Information about road conditions and their opening/closing is accessible on IRCA's website.
Some roads in other remote areas of Iceland, such as the Westfjords and the East, are unpaved and should be navigated cautiously for your own safety and minimal damage risk to your vehicle. Strong winds can occur all year, causing difficulties for drivers so, again, always heed weather forecasts.
Learn more about driving in Iceland
STICK TO THE PLAN
The Icelandic emergency number is 112. The 112 Iceland app also enables you to contact the Icelandic emergency services, and allows them to locate you, if trouble occurs. Never hesitate to use this number.
Do not be distracted by your surroundings. Losing oneself in the otherworldliness of Iceland is easy, but always remember to watch your step and keep your eyes on the road. Should you get lost, do not wander off. Staying in the same place will make it easier for rescue teams to locate you.
Above all, always prepare before traveling to and within Iceland. Familiarizing yourself with the conditions will optimize your chance of a safe travel experience in Iceland.
Text in courtesy of the Icelandic travel board
Can I bring my Pet to Iceland?
Live animals
Importing live animals to Iceland is strictly prohibited. An import permit issued by MAST (Icelandic Food and Veterinary Authority) is required to import pets to the country. In addition to an import permit, dogs and cats must fulfill requirements of vaccinations and testing.
In November 2015 The Icelandic Food and Veterinary Authority (MAST) issued new editions of certificates of health and origin for import of dogs and cats to Iceland. The changes consist primarily of improvements in the layout of the certificates in addition to changes in the wording with respect to vaccinations and testing requirements. Work is also under way to update the instructions and guidelines regarding the import of pets on the MAST website.   
Permitted arrival time for pets on quarantine admission days
The permitted hours for animals at Keflavík are between 05:00 and 17:00 on the quarantine admission days. It is possible to apply directly to MAST for permission for arrival outside of these specified hours. Such permission is not guaranteed and should be sought no later than 16:00 on the Wednesday immediately prior to the first quarantine admission day of that particular period. The arrival of an animal outside of the permitted hours of arrival will result in considerable additional costs payable by the importer in relation to inspection and supervision. 
Can I bring my riding equipment to Iceland?
Riding equipment
Please start by reading this PDF…
Icelandic horses are not vaccinated and are therefore susceptible to infectious agents from abroad.

Visitors are asked to adopt strict biosecurity measures! 
Importing the following equipment is strictly prohibited: 

Used riding equipment, such as saddles, bridles, nosebands, pads, rugs, whips, etc.
Used riding gloves
Cleaning and disinfection: 

Used riding clothes and boots should be washed in a washing machine or dry cleaned prior to entering the country

Used riding clothes and boots that cannot be placed in a washing machine or dry cleaned should be washed and disinfected as follows:

Rinse thoroughly with detergent

Dry

Spray with 1% 

VirkonS® (10g per liter of water)

Store for at least 5 days prior to bringing the clothes into contact with horses in Iceland
Thank you for your cooperation
What can I bring to Iceland as a tourist (toll / zoll)
Duty Free Allowances from Dutyfree Iceland on Vimeo.
Duty free imports
Travel gear and other luggage
Travelers who are residing abroad may import free of duty clothing and other travel gear which they bring into Iceland for their personal use, provided that these articles may be deemed to be suitable and normal relative to the purpose of the journey, the length of stay and circumstances in general.
Food
Travelers may import duty-free up to 3 kg of food, including candy, not exceeding the value of ISK 25.000.
Meat products may be imported if they have been boiled or canned. Smoking, salting or drying without boiling is unsatisfactory. It"s for example, not permitted to import bacon, sausages (salami and any kind of smoked uncooked sausages), saddles or pork, poultry, uncooked milk and uncooked eggs.
It is important for packaging to show ingredients.
Alcoholic beverages and tobaccos
In addition to goods referred to above, travelers can import duty-free alcoholic beverages and tobacco products as follows:
1 liter spirits and 1 liter wine and 6 liters beer or
3 liters wine and 6 liters beer or
1 liter spirits and 9 liters beer or
1,5 liters wine and 9 liters beer or
12 liters beer
Spirits comprise alcoholic beverages containing more than 21% alcohol; wines comprise alcoholic beverages, other than beer, containing 21% alcohol or less.
200 cigarettes or 250 g of other tobacco products
The minimum age for bringing alcoholic beverages into Iceland is 20 years and 18 years for tobaccos.
See also information on possible combinations when shopping and video on the Duty Free store website.
Please note that travelers must have the duty free allowance in his or her own possession and present it to the customs authorities if requested. The duty free allowance cannot be assigned to travel agencies, tour guides, bus drivers or others. If a travel agency, driver or tour guide chooses to import goods on behalf of the travellers, the above described allowance for each traveller does not apply  and duties must be paid in accordance with the invoice of the goods. If no invoice can be presented the value of the goods will be assessed by the customs authorities.
Icelandic residents
Travelers who live in Iceland may bring duty free the luggage they brought with them abroad furthermore they can bring one or more items of duty free goods worth in total up to 88,000 ISK according to the purchase price at the place of purchase, children younger than 12 years may carry duty free goods for half that amount.
Import restrictions and prohibitions
The provisions of the regulations regarding duty-free imports by travelers do not give exemptions from import restrictions nor import prohibitions on various types of articles in accordance with law, regulations or other administrative instructions.
Restricted articles
Among goods which are subject to import restrictions are the following types of products:
Telephones and other communications equipment
The importation of various types of telephonic and communications equipment is subject to a permit from the Post and Telecom Administration. Equipment requiring such permit includes cordless phones, remote control devices for toys and radio transmitters and receivers not intended for regular broadcasting reception. However, a permit is not required if a traveler imports one GSM mobile phone.
Angling gear and riding clothing
Angling gear and riding clothing which has been used outside Iceland, including gloves, boots and waders, may be brought into the country if it has been disinfected according to valid regulations. A certificate of disinfection, issued by an authorized veterinary officer, will be acceptable, if presented to customs. If such a certificate is not presented, the gear has to be disinfected at the possessors" own cost on arrival.
Used riding gear
It is prohibited to import to the country used riding gear, including saddles, bridles, halters and whips of leather.
Firearms and Ammunition
For firearms and ammunition, which a traveler brings in for own use, a permit is required from the police authorities. 
For person holding a European firearms permit who intends to engage in hunting or to practice sports shooting in Iceland may, however, import to the country the firearms specified in such a permit without a special permit from the Chief of Police, if his stay does not exceed three months and provided such firearms are permitted in this country. He is also authorized to import suitable quantity of ammunition for the firearms he brings with him.
Live Animals
Live animals may be imported only with a permit from  MAST (Icelandic food and veterinary authority).
Medicines
Travelers may import conventional medicines suitable for personal needs during their stay in Iceland. There is a criterion: the medicines may not exceed 100 days consumption. Customs officers can request a doctor´s certificate if appropriate.
Flowers and other plants
A phytosanitary certificate issued by the relevant authorities in the country of cultivation, endorsed by the Icelandic food and veterinary authority (MAST), is generally required. Without a certificate a traveler may bring along a bunch of flowers (up to 25 plants), bulbs, tubers and tuberous roots from Europe in unbroken packaging (up to 2 kg) and pot-plants from Europe (up to 3 pcs).
Prohibited articles
Among articles which are prohibited from importation are the following types of products:
Narcotics and dangerous drugs
Uncooked meat and various meat products e.g. dried meat, uncooked smoked ham, bacon, saddle of pork, smoked uncooked sausages (e.g. salami), uncooked poultry etc.
Meat and meat products have to be fully cooked in order to be allowed into the country.
Uncooked milk and uncooked eggs.
Various weapons, e.g. daggers with blades exceeding 12 cm, switchblade knives and flick stilettos, knuckles and various truncheons, crossbows and handcuffs.
Finely powdered snuff.
Moist snuff to be used orally, also available in bags.
If a traveler suspects that the importation of any item, which he is bringing to Iceland, might be restricted or prohibited, he should declare and produce it at customs at his own initiative.
General conditions of duty-free admission
Customs exemptions apply to goods which the traveler concerned has in his possession upon arrival to Iceland and is able to produce to customs for examination.
Duty-free importation may also be permitted for unaccompanied baggage if the traveler is able to prove that the baggage would have qualified for duty-free admission if he had brought it with him.
The goods must solely be intended for the personal use of the person concerned, his family or as gifts.
Goods intended for sale or other commercial purposes may not be imported free of duty.
On leaving Iceland travelers must take along the articles they imported duty-free in so far as they have not been expended in the country.
Customs clearance
A traveler arriving in Iceland from abroad shall voluntarily declare to a customs officer and produce to him all goods in his possession which he cannot import duty free or are subject to import restrictions or import prohibitions.
If there are red and green channels where the customs clearance of travelers takes place, they are expected to choose channels and by doing so indicate whether they are carrying goods which can be freely imported or not.
The red channel is for those who have in their possession:
dutiable goods or
goods which are subject to import restrictions.
The green channel is for those who have nothing to declare.
If in doubt as to the rules of customs privileges for travelers, import restrictions etc., it is advisable to choose the red channel.
Customs officers can always request to examine those going through the green channel; the same applies in general at customs examination places that do not have separate customs clearance facilities. These persons must render all relevant assistance, e.g. by opening suitcases and containers, empty their content and to give such information about the luggage as may be requested. If such an inspection reveals goods which have not been declared in accordance with above instructions, the person in question may be liable to legal proceedings.
Vehicles
Special regulations apply concerning the temporary duty-free importation of motor vehicles cf. a special section for further information.
Currency
Travelers arriving to the country or departing from the country for abroad shall voluntary declare amounts of cash which they have in their possession exceeding an amount equal to EUR 10.000 based on the official adjustment rate of exchange as it is registered at any given time.
Natural Objects
The Nature Conservation Act is intended to ensure the protection of the diversity of habitats and landscapes, flora and fauna. In the Icelandic flora there are now 31 protected species of higher plants and it is forbidden to collect specimens of these species or damage them in any way.
According to a legislation concerning bird-hunting and bird protection in Iceland the export of birds, birds" eggs, eggshells and nests is strictly prohibited. Law protects all stalactites and stalagmites in caves throughout the country and it is forbidden to break or damage these in any way.
Objects of historical or archaeological interest may not be taken out of the country without special permission from the Icelandic Museum of Natural History.
Customs authorities encourage visitors to Iceland to respect and understand that nature is an important, but delicate, resource of permanent value.
Updated march 2015
Can I buy Tax Free goods in Iceland?
Tax-free – VAT refund
All non-Iceland residents are tax-free eligible. The minimum amount on one single purchase receipt must be ISK 6.000. The original purchase receipts must be attached to the tax-free form. The retailer signature must be on the tax-free form.
Tax free forms must be export validated (stamped by customs) only if the refund amount is above ISK 5.000.
How does it work:
If you purchase items in a local store and are going to export them from Iceland, then you should ask in the store for a Tax Free form. The form is filled in by the store and the original purchase receipts attached to it.
When you leave the country you take the goods purchased, the tax-free forms and the receipts with a refund amount higher than ISK 5.000 to the customs office to have the form stamped and thereby export validated.
You then take the tax-free forms, together with the original purchase receipts, at an International Refund Point and get your refund. The National Bank of Iceland in Keflavik Airport is responsible for refunding VAT. The bank is located on the second floor after passing through security control.
Do I need a customs stamp on my form to get a refund?
If the amount of the refund exceeds ISK 5.000, the customs authorities shall confirm the export of the goods with a signature/stamp on the tax-free form.
Where do I get the stamp? Where is the custom's office?
Where you get the stamp depends on where you departure:
In Keflavik Airport the office is just after the check-in table, across the hall from the cafeteria.
In Seyðisfjörður the main office is the ferry terminal.
For sailboats, cruise ships, private aircrafts and other vessels customs officers arrive on board for the customs clearance before departure, according to appointments made by the vessels captain.
More information on tax free shopping in Iceland:
http://www.taxfreeworldwide.com/iceland and http://www.globalblue.com/destinations/iceland/tax-free-shopping-in-iceland/.
Is the rental station in Reykjanesbær or in Keflavík?
Reykjanesbær is the municipality, Keflavík is one town belonging to Reykjanesbær. Hence, both is correct. On the town sign is written Keflavík. 
Frequently Asked Questions – Driving in Iceland
Drivers License
All valid driving licenses issued in other countries allows tourists in Iceland to drive the same categories of vehicles as stated in the license. The license holder has to fulfill national rules on minimum age and the license must be printed in Latin characters. Commercial driving is only allowed on the basis of licenses from other EC countries.
If your driving license does not fulfill the above requirements then you must obtain an International Driving License in addition to the national license to be able to drive in Iceland.
How to drive in Iceland
Check out our guide to Iceland and listen to the file from safe.is: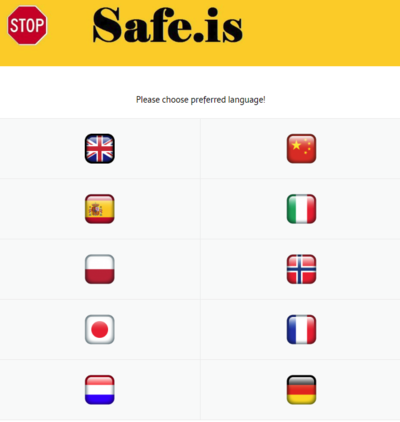 Are there enough gas stations and what do I need to know about gasoline / diesel?
Iceland has a large gasoline network. Just watch out that your credit card has a valid pin code with maximum 4 digits. Iceland still has gas stations (self serviced) that only accept 4 digits. 
When filling up the vehicle make sure you are using the right fuel. The color on the different fuel types can be misleading. F.e green is often gasoline, black is diesel (not like in the US). The most important thing is to know the difference of Diesel and Gasoline. The pump is well explained and there should be the letters DISEL or BENSIN. Our Bensin (Gasoline) is 95oct. We recommend using a serviced station for the first time and if you are not sure, please ask a service attendant. 
Please make sure to use the right key to open the lid. Another common (once a year) mistake is to fill the water tank up with diesel. Please try not to. The water will smell funny and it could lead in replacing the complete water system at your cost. 
If you have further questions, feel free to contact us. 
How to use the 4x4 (4wd)?
Camper Iceland was the first company in Iceland to provide a full instruction on how to drive in Iceland. When you pick up the vehicle make sure your questions are answered. Check the vehicles manual to get the exact information on the system your vehicle has.
Calculation of fuel consumption
Most of our vehicles are equipped with an onboard computer showing the actual or average fuel consumptions. However if you want to calculate the fuel consumption "the old way" please follow these instructions:
Fill up the gasoline / diesel tank. Write down the odometer status (or use the TRIP function if available)
The nest time you need fuel, fill the gasoline / diesel tank write down how many liters you had to buy.
Write down the odometer status or check the TRIP function how many KM you drove
ATT: Check if the odometer is in Miles or Kilometers (The odometer in us trucks can be in miles, the speedometer would be both but the odometer miles) If the odometer is in miles multiply the trip with 1.6 to convert to Km.
(Litres consumed / KM travelled) x 100 = litres/100 km
German edition:
Gehe zur Tankstelle und fülle den Tank.
Schreibe den Kilometerstand auf. Bevor du von der Zapfsäule wegfährst, schreibe den aktuellen Kilometerstand auf. Wir nennen diesen Kilometerstand Fahre normal. Um einen möglichst genauen Wert zu erhalten, fahre, bis der Tank weniger als halb voll ist. Je länger du fahren kannst, ohne zu tanken, desto genauer wird die Kalkulation.
Fülle den Tank wieder auf. Achte diesmal darauf, wie viele Liter in den Tank passen. Dies wird an der Zapfsäule angezeigt. Wir nennen dies Liter.
Schreibe auch den Kilometerstand wieder an. Diese Zahl nennen wir Kilometerstand B.
Berechne. Die Formel zur Bestimmung des Verbrauchs pro 100 KM lautet:
Verbrauch pro KM = Liter x 100 ÷ (Kilometerstand B – Kilometerstand A)
Subtrahiere Kilometerstand A von Kilometerstand B. So erhältst du die Anzahl gefahrener Kilometer seit dem letzten Tanken.
Multipliziere die Liter mit 100 und teile sie durch die gefahrenen Kilometern. So erhältst du den Verbrauch pro 100km.
ACHTUNG: Unsere US Fahrzeuge haben oft Meilen anstelle von Kilometern in der Anzeige. Das würde man anhand des Tachometers erkennen. Die Meilen währen in Grossschrift und die Km in Kleinschrift. Um nicht ein falsches Ergebnis zu erhalten solltest du die gefahrenen Milen mit 1.6 multiplizieren um die Gefahrenen Kilometer zu erhalten. 
Methode 1 von 3: Beispiel
Fahrt A: Getankt 30 l bei 3.117 km
Fahrt B: Getankt 45 l bei 3.579 km
Fahrt C: Getankt 40 l bei 4.017 km
Methode 2 von 3: Lösung der Berechnung des Kilometerstands
Fahrt A: Basis, zählt nicht.
Fahrt B: 45 l x 100 ÷ (3.579 km – 3.117 km) = 9,74l / 100km
Fahrt C: 40l x 100 ÷ (4,017 km – 3,579 km) = 9,13l / 100km
Methode 3 von 3: Zusätzliche Genauigkeit
Prüfe deinen Kilometerzähler. Nicht bei allen Autos misst der Kilometerzähler richtig. Dies führt nicht zur zu einer unrichtigen Angabe der gefahrenen Kilometer, sondern verändert auch die Angaben über den Verbrauch. Vor allem wenn das Fahrzeug grössere Reifen hat als mit dem Tachometer geeicht wurde wird das Fahrzeug weiter rollen als die Anzeige angibt. Um Fehler auszuschliessen lässt sich auch ein GPS Gerät brauchen. 
Wenn dein Kilometerzähler mehr anzeigt als die gefahrene Distanz, ist Verbrauch pro km höher als du berechnet hast. Du bist in Wirklichkeit weniger weit gefahren als du anhand der Angabe des Kilometerzählers berechnet hast. Wenn dein Kilometerzähler andererseits weniger anzeigt als die gefahrene Distanz, ist der Verbrauch auch niedriger.
Berechne die Abweichung. Wir bezeichnen die wirkliche Distanz als A, und die auf dem Kilometerzähler angezeigten Kilometer als T. Wir nennen dies Abweichung O. Die Formel zur Bestimmung der Abweichung ist:
O=A÷T.
Wenn du zum Beispiel 5 Kilometer fährst und dein Kilometerzähler sagt, du bist 4,5 gefahren, lautet deine Formel:
O = 5÷4.5; O=1.11. Um die tatsächlichen Kilometer für die Verbrauch /100km Formel zu erhalten, zieht man Kilometerstand A von Kilometerstand B wie normal ab, dann multipliziert man das Ergebnis mit 1.11, bevor man die MPG Berechnung fertigstellt.
Wenn Kilometerstand B – Kilometerstand A = 100, ist, multipliziere dies mit (1.11). In diesem Beispiel bist du in Wirklichkeit 111 Kilometer gefahren.
Wenn dein Kilometerzáhler angibt, dass du 5,5 km gefahren bist, sieht die Formel so aus:
O=5÷5.5; O=.91. Wiederum musst du Kilometerstand A minus Kilometerstand B mal O multiplizieren.
Wenn Kilometerstand A – Kilometerstand B = 100, multipliziert mit O (0.91). In diesem Beispiel bist du 91km gefahren.
Tipps
Du kannst anhand des Verbrauchsexperiments den Verbrauch verbessern. Wenn du z.B. normalerweise 90km/h fährst, versuche nach dem Experiment, 80 zu fahren, du wirst sehen, wie der Verbrauch sinkt.
Um den Treibstoff möglichst effizient zu nutzen, fahre zwischen 80 und 90 km/h, wo dies erlaubt ist. Du bezahlst nicht nur weniger Spritkosten, sondern du verlängerst auch die Lebensdauer des Autos und seiner Teile. Auf den Schotterpisten solltest du langsamer fahren, vor allem vor Brücken. 
Berechne den Verbrauch öfter als einmal, um eine genauere Messung zu erzielen. Wenn du mehr auf der Route 1 gefahren bist als normal, wird dein Verbrauch etwas niedriger sein. Wenn du mehr in der Stadt gefahren bist (Stopp and Go), ist der Verbrauch höher.
Die große Mehrheit der Autos ist mit einem Verbrauchsmesser ausgestattet – dieser berechnet den Verbrauch und kann zurückgesetzt werden. Dieses Messgerät ist zusätzlich zum normalen Kilometerzähler vorhanden, der die Anzahl der vom Fahrzeug gefahrenen Kilometer berechnet. Man kann es verwenden, um den Verbrauch zu berechnen. Verwende dazu oben stehende Formel. Auf den Suchmaschinen (z.B. Google) lassen sich auch Umrechner finden, falls der Computer miles per gallon anzeigt. 
Zur Bestimmung, wie eine Änderung der Benzinpreise dein Budget beeinflusst, nimm die Anzahl Kilometer, die du in einer Woche (oder einem Monat, einem Jahr) fährst und multipliziere sie mit deinem Verbrauch / 100. Dann multipliziere dieses Ergebnis mit dem Spritpreis pro Liter. Durch Einsetzen verschiedener Preise siehst du wie viel mehr – oder weniger – du pro Woche (oder Monat, oder Jahr) zahlst.
Warnungen
Der Verbrauch variiert mit dem Fahrstil, je weniger du bremst und beschleunigst, desto geringer ist dein Verbrauch. Ausserorts-Fahrten verbrauchen weniger Sprit als Fahrten Stadt 
Die Berechnung ist evtl. nicht genau. Wiederhole diese Schritte 2-3mal, um einen durchschnittlichen Verbrauch/100 km zu erhalten.
Where can I camp in Iceland
Please read our guide to Iceland to learn about it. Click here…
When is the highland open?
How to cross a river?
Important note: Camper Iceland cannot be held responsible for any actions a driver takes. The driver holds the responsibility for all actions. The following article will help you to gain a better understanding of water crossing. 
Short version
Our highland routes still have unbridged rivers that you will have to cross. If you do not want to cross a river we recommend driving around Iceland where most of our natures pearls await you. For the ones that do want to explore the rough highlands here are a few tips from the old Icelanders:
When reaching the river the first thing that you need to do is listen to your stomach. If it tells you there is something wrong you should listen. 
Most customers wait until someone else crosses to see how it goes. Clever, those Camper Iceland customers, right? Another approach is to wade into the river and check it yourself before driving into it. Please be careful. 
"Hafa vaðið fyrir neðan sig". When Icelanders waded through the rivers they always checked that the best place to wade would be beneath them (further down the stream). In case the horse would flood/swim it could get a grip. Going into the river beneath the place to wade would result in a dangerous adventure. The same applies for vehicles. 
Drive as slow as you can. Nothing will be better when you go fast. The water can enter the air intake or flood the engine and or transmission. the water could effect your vision and will most likely fill up important electrical components. F.e. the horn goes dead, the ventilation can stall, the engine can misfire or turn off. The old Icelanders used to back up over the river to avoid air getting into the air intake. 
If equipped with a LOW gear it would be wise to use it, shift into first gear and cross the river like a true viking. In respect of nature and all beings. 
Crossing a river is not really difficult if done correctly and with wisdom. However no Icelandic insurance company will insure water damages. Damages caused by river crossing / water damages are not covered. 
Shortest version
Only cross water that is not deeper then to your knee. Find out by wading it first. Never drive faster then walking speed. Splashing water is the most common reason for engine damages.
Long version
In cooperation with Offroaders.com
As an opening statement it should be said that a deep water crossing should not be attempted by the inexperienced. Remember that you are driving a rental car and there are more renters on their way to Iceland. A damaged vehicle could ruin someone else's vacation. If you want to go for a deep water crossing consider buying your own vehicle. 
A water crossing can be fatal to an engine and even worse, to occupants of the vehicle in the worst case scenario. Never underestimate the force of flowing water. Water weighs about 62.4 pounds per cubic foot and typically flows downstream at approximately 6 to 12 miles an hour. For each foot the water against a vehicle, 500 pounds of lateral force are applied to the vehicle. As a vehicle enters water, 1500 pounds of buoyant force are produced for each foot that the vehicle is submerged. This basically means that a vehicle weighs 1,500 pounds less for each foot of water. When the buoyant force exceeds the weight of the vehicle, it begins to float and is now at the mercy of the water as the flowing force of the water is exerted on the vehicle, pushing it downstream. For typical cars, this translates into a floating car in just two feet of water. To put it into a 4×4 perspective, a 4×4 vehicle is typically lifted to some degree. This puts the buoyant part of the vehicle, mainly the body although tires are quite buoyant, higher than cars, but in many cases not by much. The key point is that like a boat, the water displaced creates the buoyancy and vehicles actually float until water seeps into them. But by the time water seeps in, it may be too late.
That being said, a water crossings in a 4×4 can sometimes be some of the most exciting and challenging situations you do when off-road. Water crossings can also become some of the most expensive.
A 4×4 is not an amphibious vehicle, nor is it waterproof. Even those 4×4 vehicles that have been modified to tread water have their limitations when crossing through deeper waters. The depth to which a vehicle can be submerged depends greatly on the vehicle itself. Those factors not only apply to the vehicle but the age of the vehicle as seals deteriorate. As a rule of thumb, the depth limit of a vehicle is about the top of the tires and even that is probably too deep.
Unfamiliar Waters
Prior to a crossing unfamiliar water is to walk it. Yes, get wet. If you cannot walk it you cannot cross it with your vehicle. If the water is flowing too quickly or is too deep to safely walk the crossing, then it cannot be driven across without serious risk.
Breathers
Axles, manual transmissions and transfer-cases typically have breathers. Breathers are designed to allow air pressure to equalize between the atmosphere and the inside of the mechanical component. During use, axles, transmissions and transfer-cases heat up. When a hot axle or gear box hits cold water it rapidly cools. This causes the air pressure inside the axle tube, differential housing, and gearboxes to reduce as the air molecules to contract. This in turn causes air to be drawn in via the diff breathers. If your breathers are below the water level or getting splashed, water will also be sucked into the breathers. Extending your low lying breathers, especially differential breathers, up higher into the chassis area using flexible tubing will allow a cooling component to draw dry air rather than water during a water crossing. This is a necessary modification for 4×4's that frequently encounter water crossings. Of course even with breather extensions, there is no guarantee that water will not enter your gearbox and differentials. Rapid temperature reduction, worn seals, loose bolts, all can be the cause of water getting into places it shouldn't be. As a preventative measure and the very least giving the axles, differentials, gearbox and transfer-case time to cool down means there won't be as sudden a pressure drop in these mechanical components causing water to be sucked in.
Air Intake
Engines breath air. As air is pulled into the engine, it is compressed by the pistons. Water does not compress. If water gets sucked into your air intake on the engine, it can result in serious damage. The engine attempts to compress what is in the cylinder and if enough water enters a cylinder, even a smaller amount of water, the engine can instantly stop as it tries to compress what can not be compressed, which results in something called commonly called "hydro-locking". This usually results in bent or broken pistons, valves and crankshaft. An expensive end to your day.
So where is your air intake? Is it behind the grill? Behind the headlight? On top of the engine or high atop the vehicle relocated by a snorkel? The location of your air intake is critical to how well a vehicle can handle a crossing as far as the air intake goes. Many vehicles have their air intakes in optimal locations to allow cold air into the engine such as directly behind the headlight, or through the fender wall. Unfortunately these locations are great places for directing water into the engine. Examine your air intake to see where it is pulling air from. If it is right out there where a head of water will funnel right into the air intake during a water crossing.
If you own the vehicle: NEVER attempt a water crossing where the water depth is above the height of your air intake. Rental Car: NEVER attemt a water crossing if the water level is beyond your knees. As an obvious word of caution, do not consider the location of the air intake to be the depth that you can submerge your vehicle!
The Engine Bay
Aside from submerging your vehicle to the point where it floats, your engine bay is the primary concern when driving through water. Almost as important as the air intake is your ignition system. In many cases a wet ignition system will cause the engine to stall. Not a good thing in the middle of a river. Water on spark plug wires, an old seal on the distributor cap (or no seal at all), a wet coil or wet ignition module can all cause an engine to stall. Typically though water in the ignition system usually results in just a stalled engine and not actual engine damage. But when it does occur, it's usually in a place where you cannot easily dry off your ignition system components such as in the middle of a crossing. So protecting the important components from water can be the difference between getting across and going into recover mode.
When you move through water, the front of the vehicle creates a bow wave. This raises the water level at the front of the vehicle, the primary point of water entry into the engine bay. For that reason, go slow, don't plow through the water as fast you can to get to the other side. As a preventative measure, some people place a tarp across the front of the vehicle to minimize water entering the engine bay so long as you keep moving forward. The result of the tarp method is less water for the radiator fan to spray over the ignition system and less of a chance for the fan to warp and slice into the radiator. It also helps to reduce the chances of water entering the air intake. To minimize stalling from a wet ignition, inspect seals, wires, and all other ignition system parts and replace worn out parts and seals. It's also a good idea to spray all ignition system parts with water repellent before they get wet. Diesel engines usually do better with water crossings since they do not have the ignition system to worry about.
The Radiator Fan
Inspect your radiator fan. Take note of type of radiator fan you have. Most 4×4's have a viscous coupling type fan, also called a clutch style fan. These fans do not spin at full speed when the engine is cool and can be a benefit when encountering a water crossing. You may also find that you have a fixed type fan that always spins at the speed of the engine. To check your fan turn off the engine and try spinning the fan. If the fan turn easily with the engine off and there appears to be a clutch mechanism at the center of the fan this is most likely a clutch type fan you will probably can get away without taking off the fan belt. If the fan doesn't turn easy or it is definitely the fixed type fan, then you should consider removing the fan belt before entering a water crossing. The reason is when a fan encounters water, it acts much the same way as a propeller and a light-weight radiator fan will flex opposite the direction that it blows air, which is towards the radiator. With most engines having little clearance between the radiator and radiator fan, this means you may see contact as the fan bends, possibly slicing into and damaging your radiator.
Walking the Crossing
When you encounter an unfamiliar water crossing and there is no way to easily examine the depth, sometimes the best way to scout out your crossing is to get wet and walk it. Walking a water crossing is the best way to find a good track for your wheels to follow and locate any hidden potholes and large rocks as well as checking the depth of the water. Since water has a way of distorting the view of the bottom and making it hard to estimate the depth it's a good idea to walk in the line that you intend to take, making note of the wheel tracks and objects between the wheel tracks. Some people place markers in the water to mark hidden objects or drop-offs or deeper holes. A marker could be a tall stick or even a tethered balloon.
Techniques for Driving through the Water
When entering the water typically using low range second gear at about 1500-2000 rpm creates just about the right bow wave. This bow wave of water helps to maintain momentum and push water ahead of your engine bay. Get the speed just right is tricky. Do not attempt to drive too fast through the water. The idea is not to get across as fast as you can. Too fast will send water over your hood and possibly into your intake. Too slow may flood the engine bay. Hopefully you follow your line get to the other side with no issues. If you have to stop, slow or reverse, avoid using the clutch as this may allow water and debris to get between the friction plate and the flywheel. If you start to loose traction, its important not to over-rev the engine. Back-off the accelerator and move the front wheels side to side a little in the hope that the wheels may regain traction.
If you stall the engine, put the vehicle in neutral without using the clutch and attempt to restart. If your lucky and you didn't flood the intake or drench your electrical components the engine will fire up. Its normally best to use 1st gear low range and with a minimum of clutch usage, try to get moving again. If you find yourself stalled in the middle of a crossing and you can not re-fire the engine, depending on the water depth, its advisable to climb out of your window rather than open the door and flood your interior including electrical components, seats, gear and carpets.
Maintenance after Water-crossings
After encountering a water crossing you want to be sure to inspect specific things that could be affected by the water. Any time you encounter a water crossing that is axle depth or deeper, check the differential oil for water contamination. Even if you have an extended differential breathers, this is not a guarantee that water has not entered the differential. If you do not have differential breathers this should mean a mandatory inspection. Even though the best time to check the differentials for water is right after the crossing, most of the time, people will not check it right there and will continue wheeling the rest of the day. However checking the differential fluid is relatively easy to do. Since water is heavier than your gear oil oil, it will collect at the lowest point in the differential, at the drain plug. To properly inspect it after a crossing allowing time for your axles vehicle to cool a bit, then loosen the drain bolt and run a small amount of the gear oil into a glass or cup. You'll see water if it's present. Also a milky or chocolate milk colored oil indicates water is present. If you're unlucky enough to have water present in your gear oil, the differential oil should be drained and replaced. Driving your vehicle for any distance with water mixed with the gear oil can damage your ring and pinion. If you had taken on water in the differential and have to drive out, allow the axle to cool for a while and attempt to drain as much water as possibly without draining any larger quantity of gear oil. Collect this oil and water mixture in a container and save it until you get home, then dispose of it properly. Never dispose of oil into the environment. 
Aside from the axle differentials your gearbox, transfer case and engine oil can all become contaminated by water. These however usually only take on water when a vehicle is stationary in deeper water. Also check other electrical items.  
Water crossing should be taken seriously. Water has the potential to do expensive damage to your vehicle's engine and drive train. But with proper preparation and post inspection and maintenance, the challenge of a water crossing can be as enjoyable as any other off-road challenge.
4x4 driving - Ground clearance
Rocky ground
Ground clearance and suspension travel are two of the main criteria. High ground clearance allows the larger rocks to pass underneath without contacting vulnerable vehicle parts while good suspension travel allows the wheels to remain in contact with the ground.
Independent suspension usually provides a smoother ride in this type of terrain, but its design limits the wheel travel and ground clearance available. It goes without saying that rocky ground should be attempted at low speeds to minimize vehicle contact with the terrain.
While independent front suspension generally provides a smoother ride, it has a variable ground clearance to the front diff. As the front wheels hit a bump, the wheels rise up to absorb the bump. However, the diff remains in the same relative position, effectively reducing the ground clearance under the diff. This can result in the diff hitting the ground, even though the obstacle under the diff was only half the height of the static ground clearance.
Live axle front suspension generally does not provide as smooth a ride as independent front suspension. However, many live axle suspensions are now fitted with coils rather than leaf suspension, which   significantly improves ride comfort. The advantage of live axles when off-road is that when the wheels hit a bump, the whole axle rises with the wheels to absorb the bump. This maintains the same clearance from the diff to the ground.
While this is an advantage off-road, the fact the weight of the entire axle and diff is constantly moving with any  bumps leads to a rougher ride, compared to independent front suspension.
When large drop-offs or ledges are encountered, they can be tackled at an angle to allow one wheel at a time to mount the obstacle. Bear in mind how this will affect the position of the vehicle as turning at an angle to a down hill ledge may result in the side rollover angle being reached.
Gravel roads
Traveling on long straight stretches of gravel roads can lull the driver into a false sense of security. Modern 4WD's can make a relatively rough road seem smooth with their long travel suspension and sound deadened interiors. Speed creep can occur in these circumstances and when a bend is encountered the high center of gravity in most 4WD's may cause you to cross to the other side of the road or it can lead to a high risk of rollover.
If a sudden obstacle e.g. a sheep, appears it is very important not to swerve while braking. This goes for any road surface and not just gravel roads. However, it is more critical on gravel roads at once a skid or slide starts, it is very difficult, if not impossible, to regain control. There are exceptions to this rule such as a truck heading straight for you at high speed. It is better to avoid a collision with the truck and take your chances hitting a roadside object than to have a head-on collision. However, neither of these options are particularly attractive and it is for better to be travelling at a safe speed for the conditions.
In part-time 4WD's it is best to use 4WD on gravel roads to gain the better traction and road-handling of 4WD. Gravel roads provide enough slip not to cause any transmission windup problems. It is not necessary to use the center diff lock of permanent 4WD's on gravel roads.
Corrugated gravel roads can cause severe vibrations that can cause vehicle damage as nuts rattle off and vibrations damage electrical components. It is quite common for glass food containers to shatter even when stored in cabinets.
Increasing vehicle speed until it 'planes' over the corrugations con reduce vibration significantly, but the planing speed may be too high for the driving conditions. Depending on the corrugations, planing speed is around 60-80 km/h. Lowering tire pressures reduces vibration as the tire sidewalls act as shock absorbers. However, this causes the tire to heat up and can lower tire life or even cause tire failure. It is sometimes better to sacrifice tire life and lower tire pressure to reduce the damage being caused to the vehicle, as well as the comfort of the vehicle's occupants.
After driving long distances on poor quality roads, it is a good idea to check all nuts and bolts to see they haven't vibrated loose. It is especially important to check all suspension components. The easiest way is to use an adjustable and when a loose nut or bolt is found, use the proper size wrench or socket to tighten it rather than risk rounding the head.
Dust Control
When driving on dusty roads, it's a good idea to have all your windows closed and the ventilation control set to outside air with the fan on high. This pressurizes the vehicle interior slightly and helps reduce the amount of dust sucked into the vehicle. When another vehicle approaches, move the ventilation control to "recirculate" to stop dusty air coming in. Remember to move the ventilation back to outside air once you have passed through its dust trail or else the pressurization effect will be lost. In hot weather, vehicles without air-conditioning have to make a choice between minimizing dust intake or winding the windows down for the (cough) fresh air.
The biggest problem area for dust intake is from the rear tailgate. Check that the rubber seals are in good condition and that they seal when closed.
Source: Offroaders.com
How can I learn about the traffic signs in Iceland?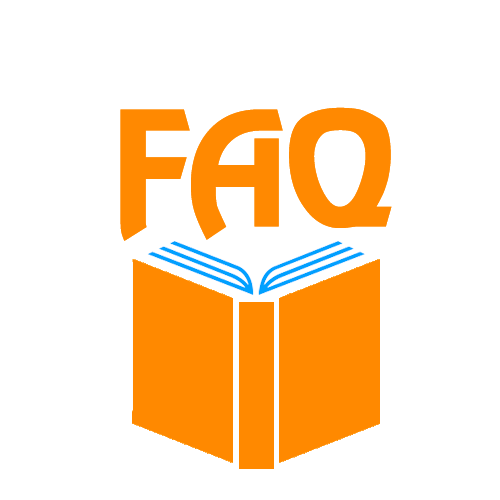 Are you wondering what vehicle suites you best? Should you choose a 4×4 Camper or a Motor Home? Read our guide to Iceland and find the answer…
Where to camp? When to travel to Iceland? When is the highland open? How many kilometers will I drive? Where should I go (route)? How did others travel around Iceland? Find the answer…
How do you prepare for your trip to Iceland? Where to go after you land in Iceland? In this section we explain everything from the minute you book our products and until you are back home…
After you have booked our vehicle, you can access to our booking system and add extras or insurance options.  Please read the tutorial where and how to log in. 
Camper Iceland updates a 4×4 guide each year. This guide is important for all customers driving a 4×4 model. 
Camper Iceland will provide you with the best travel documents on the market. You can always access the documents on our web page and check where you stand at the moment. Prepare at home, check in or add extras before arriving in Iceland.