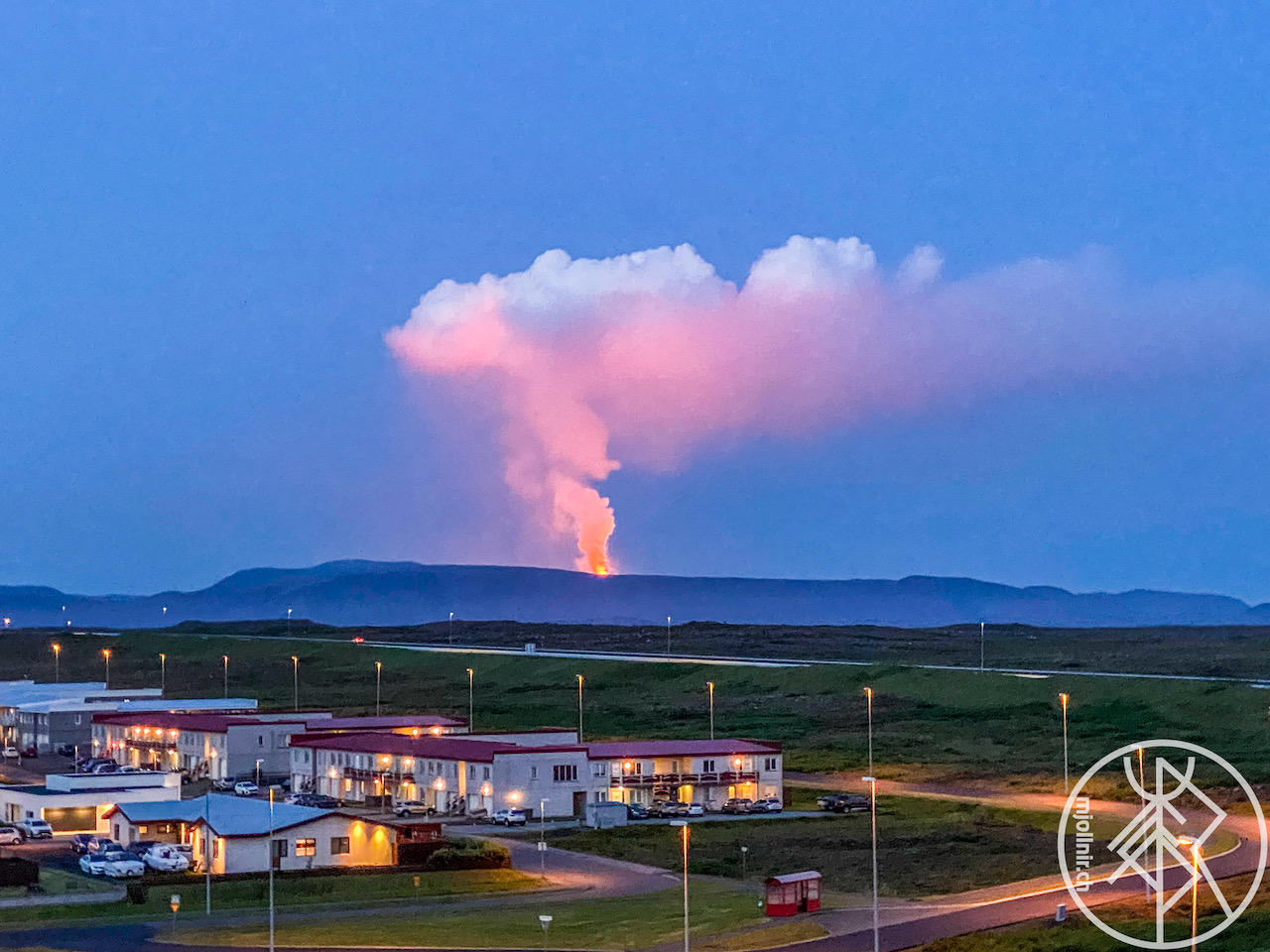 Sometimes we can't resist and just have to visit the volcano.
We were driving to Reykjavík when we saw that the volcano is showing its beautiful red colors and almost waving. The picture you see on the left was taken just 300 m from our rental station. We decided to drive there even though it would delay our route to the capital.
What do the icelandic news say
Volcanic eruption in Geldingadalur
An eruption began in Geldingadalur next to the mountain Fagradalsfjall on March 19, 2021. The earthquake had been raging in Reykjanes for three weeks.
Morgunblaðið, our local news paper wrote this morning, that the eruption in Geldingadalur is now going well, although the force in the eruption is much smaller now than before.
According to Bjarki Friis, a nature conservation specialist at the Icelandic Meteorological Office, the eruption flowed mostly throughout yesterday, mainly in Meradalur from what is seen on the surface. The weather was great yesterday and many people took advantage of the weather to walk to the eruption.
Previously, lava also flowed in Nátthaga, but the average lava flow has been declining and is only 60-65% of what was longest in May and June.
For us here at Camper Iceland that have been going to the volcano many times the spectacle was just as breathtaking as in May!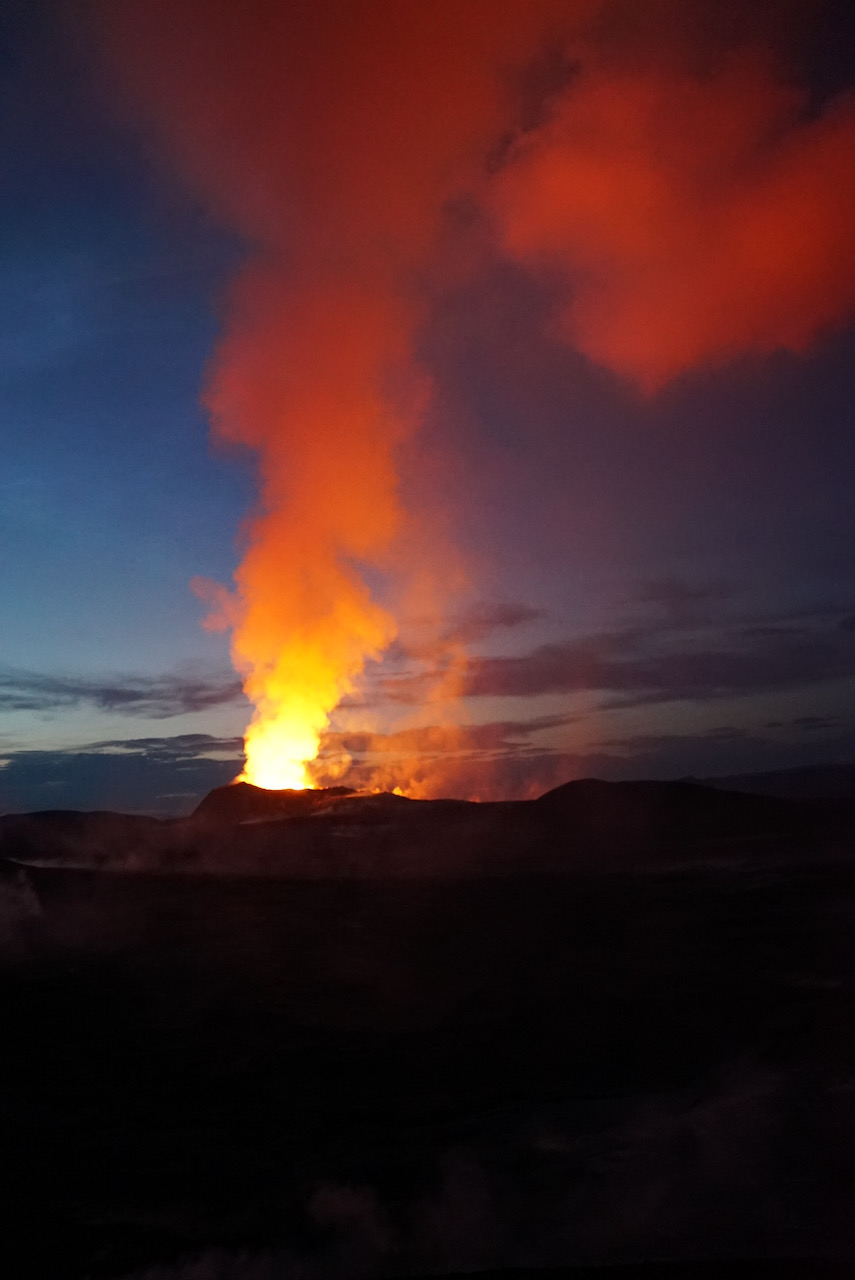 Many people walked to the volcano with us, and it was absolutely breathtaking. Nature showed us how small we are, and we were grateful that it allows our presence. Not all eruptions are an attraction where we can just take a walk and enjoy the view. 
Here are some information on how to get there. You simply drive towards the south and park at the well-marked parking space. See the info below that we created with a Garmin device. The information is "one way" but the way back is easier (down hill).
Don't miss it
There is no way to predict how long it's active. If you have a volcano on your bucket list, we recommend flying over.
Rent a camper
The most flexible way to visit is with one of our campers. No check in time at a hotel, just enjoy the road. 
Epic journey
Even though more visitors have decided to come to Iceland, it's still nowhere nearly as crowded as before covid. 
Soon it's northern light time
The aurora borealis has been known to show its beauty as soon as the nights get darker. By the end of August the chances are more then good to combine a volcano trip and see the northern lights.