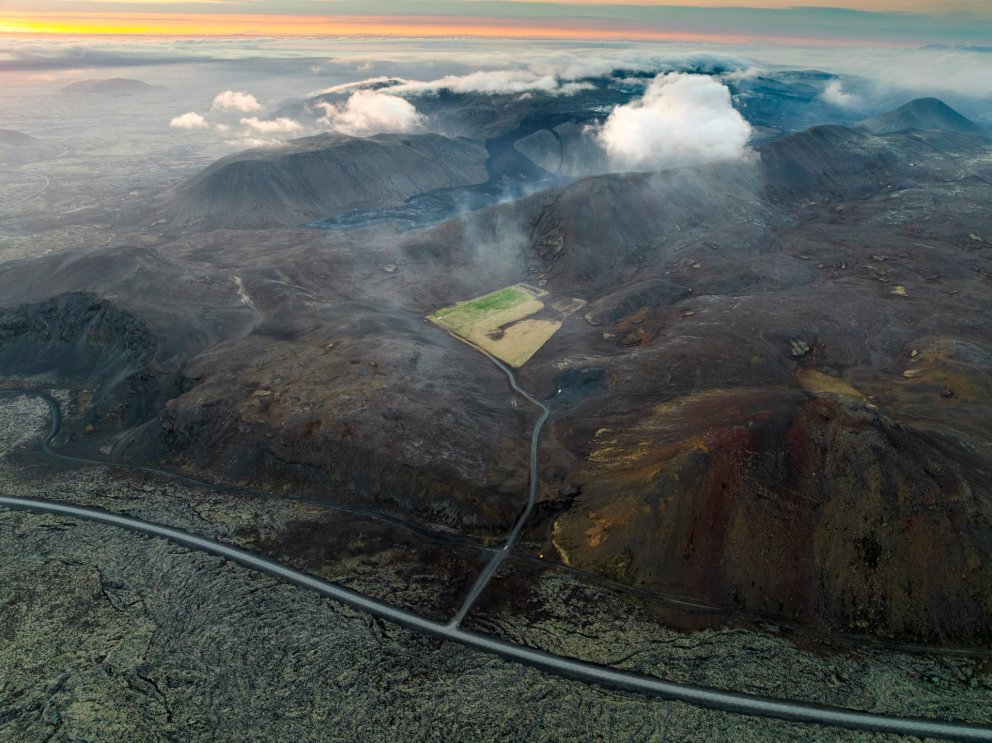 An eruption started near Mt. Litli Hrútur on the Reykjanes peninsula at 16.40 yesterday (10.07.2023). Authorities closed the area due to gas pollution until today.
The eruption site has been opened from the south (road no. 427) Suðurstrandarvegur. Not from the north or Mt. Keilir. 
Visitors are advised to hike the new trail (D), Merardalaleið. It is the best trail to be able to view the new eruption. The new hiking trail starts from Parking 2. The map can be viewed here. Be advised that the trail is about 20 km long (both ways) and not fit for everyone to hike.
Also, bear in mind that the eruption site is a live natural event and dangerous to challenge it. Be aware of changes and follow the instructions given by authorities and the local rescue teams on site.
Do not go too close to the lava because of gas pollution. Be aware of the wind directions not blowing gases towards your location and with no wind, you might get in contact with it. Stay away from hollow landscapes. New fissures can open with no warnings and new lava starts to flow.
Dress according to the weather and forecast. See further information on Savetravel.is and the MET office.
Bring food and water and fully charged batteries for your phones and cameras.
Park in allocated areas, not on the side of the roads.
Useful information on conditions in the area:
Source: Savetravel