Yes! It's a tourist attraction and experts say it will stay for a long time
First earthquake: 24th of February
Total earthquakes before eruption: ca. 40.000
5,7 m3/sec so far over 1.800.000 m3 of LAVA
22 meters -thickness and 9.5 meter with of lava flow
Icelanders love to visit the volcano. According to local news there have never been as many vehicles parked near an active volcano. The news spread around the world and many people are now booking trips to Iceland to see the volcano. We find that pretty awesome, and it seems people are less afraid of standing close to an active volcano than they are of the coronavirus.
"Let's enjoy nature on its own terms, but not ours. "
We just read this in the newspaper: The outlook is for a prolonged eruption in Geldingadalur, which offers people the unique opportunity to go and see the eruption with their own eyes. With these words begins an announcement from the vulcanology and nature conservation group of the University of Iceland, which warns of dangerous gas emissions in the area. "It has now become clear that gas emissions from volcanoes are nothing like what we have seen before," the announcement said. It is pointed out that this is an extremely dangerous and strong mixture of carbon dioxide and carbon monoxide, which are life-threatening gases. It is more accurate to move at least 10 meters higher. "Keep in mind that there are a lot of police and rescue workers at the eruption sites who are working to ensure our safety." These responders have gas meters and when they emit a sound it is more appropriate to move at least 10 meters higher. It is also good to remember that if someone falls into a coma due to CO2 / CO poisoning, there is nothing you can do but carry oxygen with you. "If we go to help, we will go the same way. Let's enjoy nature on its own terms, but not ours. "
1.

Follow instructions

Local authorities are mostly present at the site. Follow their instruction.
2.

Prepare for a hiking trail

Wear proper clothes and be ready for a hiking trail. It took us 45 minutes, but the local authorities say 90 minutes one way. After looking at the volcano  and walking back it took us 5 hours in total.
3.

Where to park

Drive from Grindavik towards Selfoss (Suðurstrandaveg). Be on the look-out for others and park there. The rescue people have set up a camp there.
4.

How many are there

We counted far over 1000 vehicles! Needless to say there were between 3-4000 people visiting the volcano. Guitars were playing and people were cooking food on the hot magma.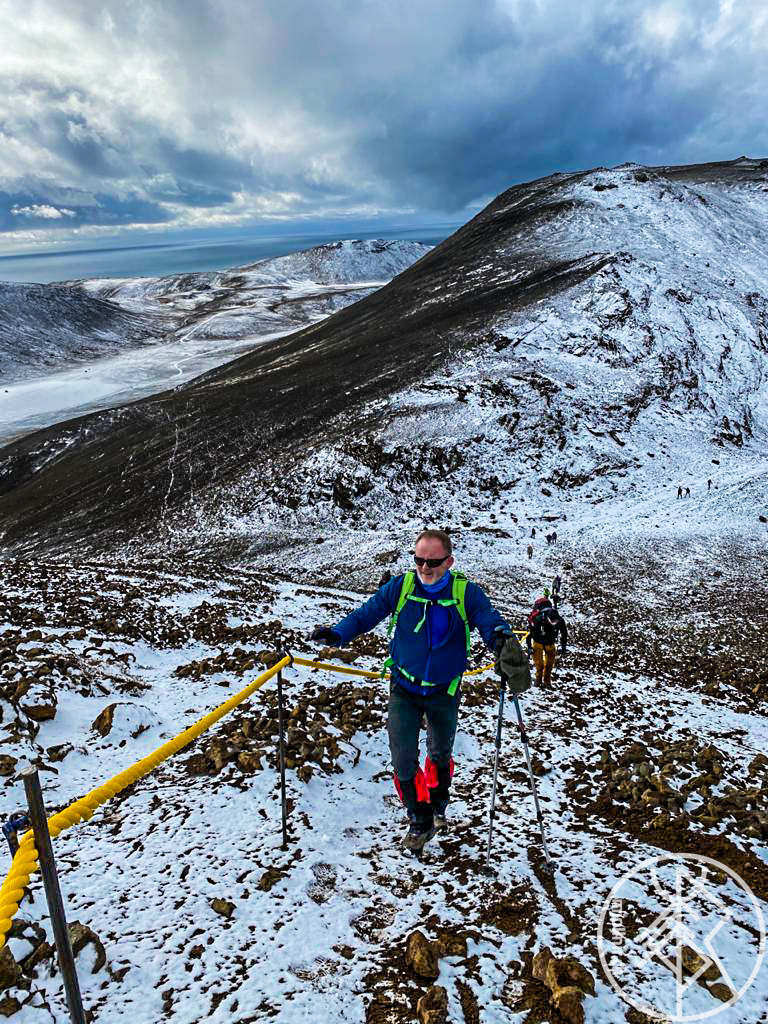 Recent News
We are looking out for you and will keep writing stories and translating local news.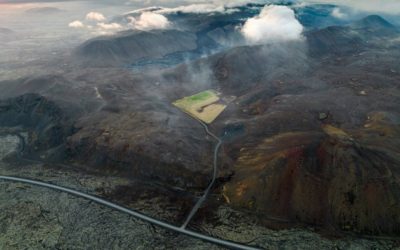 An eruption started near Mt. Litli Hrútur on the Reykjanes peninsula at 16.40 yesterday (10.07.2023). Authorities closed the area due to gas pollution until today. The eruption site has been opened from the south (road no. 427) Suðurstrandarvegur. Not from the north...