Welcome to Camper Iceland
Are you looking for a Motor Home or a 4×4 Camper to explore Iceland? Look no further, you are one step away from your dream holiday. Camper Iceland offers the greatest variety of vehicle categories to serve your exact need. All our categories are built to take you around Iceland, to the most beautiful spots of our country. If you wish to go over the Icelandic highland, we offer two inspiring 4×4 Camper categories. 
Our family business has sold trips to Iceland since 1987 and all that knowledge is at your disposal. Renting a Camper is considered one of the most flexible ways to travel around Iceland. Camp sites do not need pre-reservation, you simply drive around Iceland and stop where you love it most. Whilst travelling with a Motor Home or 4×4 Camper, you save a lot of money because you are able to buy food in the local supermarkets. For romantic evenings, enjoy the exception to dine in Iceland's Restaurants. The cleanest swimming pools of Iceland are a popular daily to enjoy a daily swim or relax at the hot pots. The warm geothermal water will regenerate your body and soul. After all, your holiday should be to relax and recharge the body battery. Our products are suitable for families, couples, friends and solo travellers. 
The Icelandic weather is known for changing, and often it rains in the north while it is sunny in the south or the other way around. Another big benefit of renting a Camper Iceland vehicle is that you can travel with the weather. Chase the sun instead of a prebooked hotel route. Stay up late and visit the hot when others are checking in at their hotel. Unpack your bags once to enjoy your "hotel on wheels". 
We look forward to instructing you how to use our vehicle before you head out for a wonderful and well deserved vacation. 
车辆种类最多
We operate 7 different vehicle types to meet your exact request.
预入住
We offer a pre-check-in module where you can always add extras.
This is Camper Iceland
We are a family business that was founded back in 1987. Hence, it is considered one of the oldest travel specialists for Iceland. As time goes by we have developed several products and adapted to the changes in Iceland. These are our family brand that have been united within one strong brand: Camper Iceland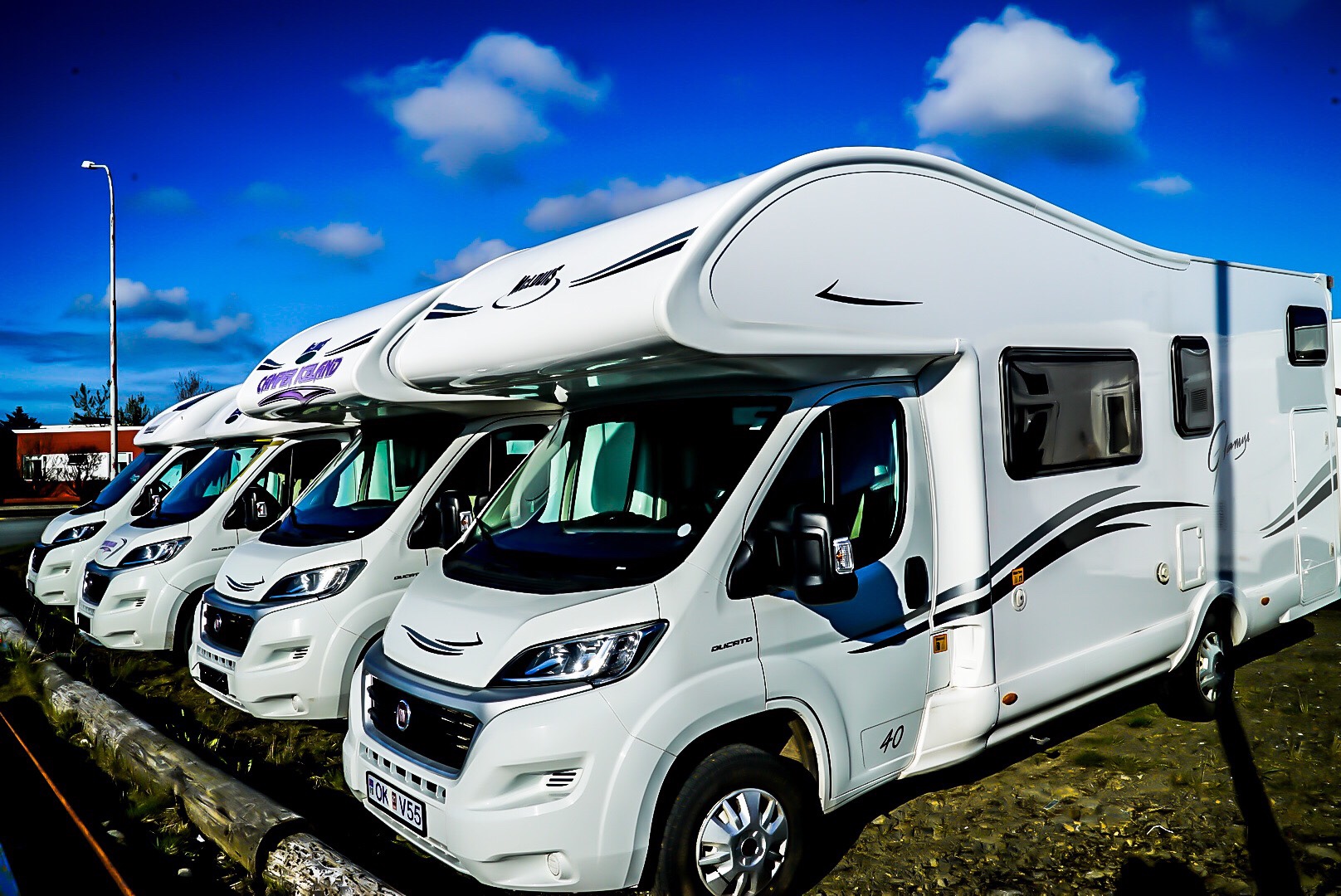 维护与服务
我们的所有车辆都每年接受政府检查。 我们的汽车品牌由当地经销商提供服务。 我们是麦克路易和美孚维塔汽车之家的官方经销商。
政府年度检查
汽车之家和露营车经销商
自己的车库维修
"我们喜欢露营者冰原。那是一家非常友好的公司。那里露营是非常罚款,非常和康。明年我们将再次在冰岛露营者中租露营车。
"伟大的经验!非常舒适,干净,易于驾驶。会推荐给朋友!
"谢谢你一个伟大的旅行!我写信给你们,我租了4×4保费在五月。我租的车很棒,他们有一辆福特F150载着露营车…这是一辆如此平稳的车!很高兴在冰岛开车,我感觉很好,知道我收到了一辆保养良好、驾驶安全的汽车。