Welcome to Camper Iceland
Are you looking for a Motor Home or a 4×4 Camper to explore Iceland? Look no further, you are one step away from your dream holiday. Camper Iceland offers the greatest variety of vehicle categories to serve your exact need. All our categories are built to take you around Iceland, to the most beautiful spots of our country. If you wish to go over the Icelandic highland, we offer two inspiring 4×4 Camper categories. 
Our family business has sold trips to Iceland since 1987 and all that knowledge is at your disposal. Renting a Camper is considered one of the most flexible ways to travel around Iceland. Camp sites do not need pre-reservation, you simply drive around Iceland and stop where you love it most. Whilst travelling with a Motor Home or 4×4 Camper, you save a lot of money because you are able to buy food in the local supermarkets. For romantic evenings, enjoy the exception to dine in Iceland's Restaurants. The cleanest swimming pools of Iceland are a popular daily to enjoy a daily swim or relax at the hot pots. The warm geothermal water will regenerate your body and soul. After all, your holiday should be to relax and recharge the body battery. Our products are suitable for families, couples, friends and solo travellers. 
The Icelandic weather is known for changing, and often it rains in the north while it is sunny in the south or the other way around. Another big benefit of renting a Camper Iceland vehicle is that you can travel with the weather. Chase the sun instead of a prebooked hotel route. Stay up late and visit the hot when others are checking in at their hotel. Unpack your bags once to enjoy your "hotel on wheels". 
We look forward to instructing you how to use our vehicle before you head out for a wonderful and well deserved vacation. 
Kiezen voor camper Iceland
Familiebedrijf
We zijn een onafhankelijk familiebedrijf sinds 1987.
Grootste variatie in voertuigen
We operate 7 different vehicle types to meet your exact request.
Gecertificeerd
Wij zijn een volledig gecertificeerde autoverhuur en reisagent.
Instructie
U krijgt toegang tot al onze instructievideo's en tutorials.
Pre check in
We offer a pre-check-in module where you can always add extras.
Klantenservice
Ons geavanceerde Klantenservicesysteem begeleidt u door uw droomvakantie.
This is Camper Iceland
We are a family business that was founded back in 1987. Hence, it is considered one of the oldest travel specialists for Iceland. As time goes by we have developed several products and adapted to the changes in Iceland. These are our family brand that have been united within one strong brand: Camper Iceland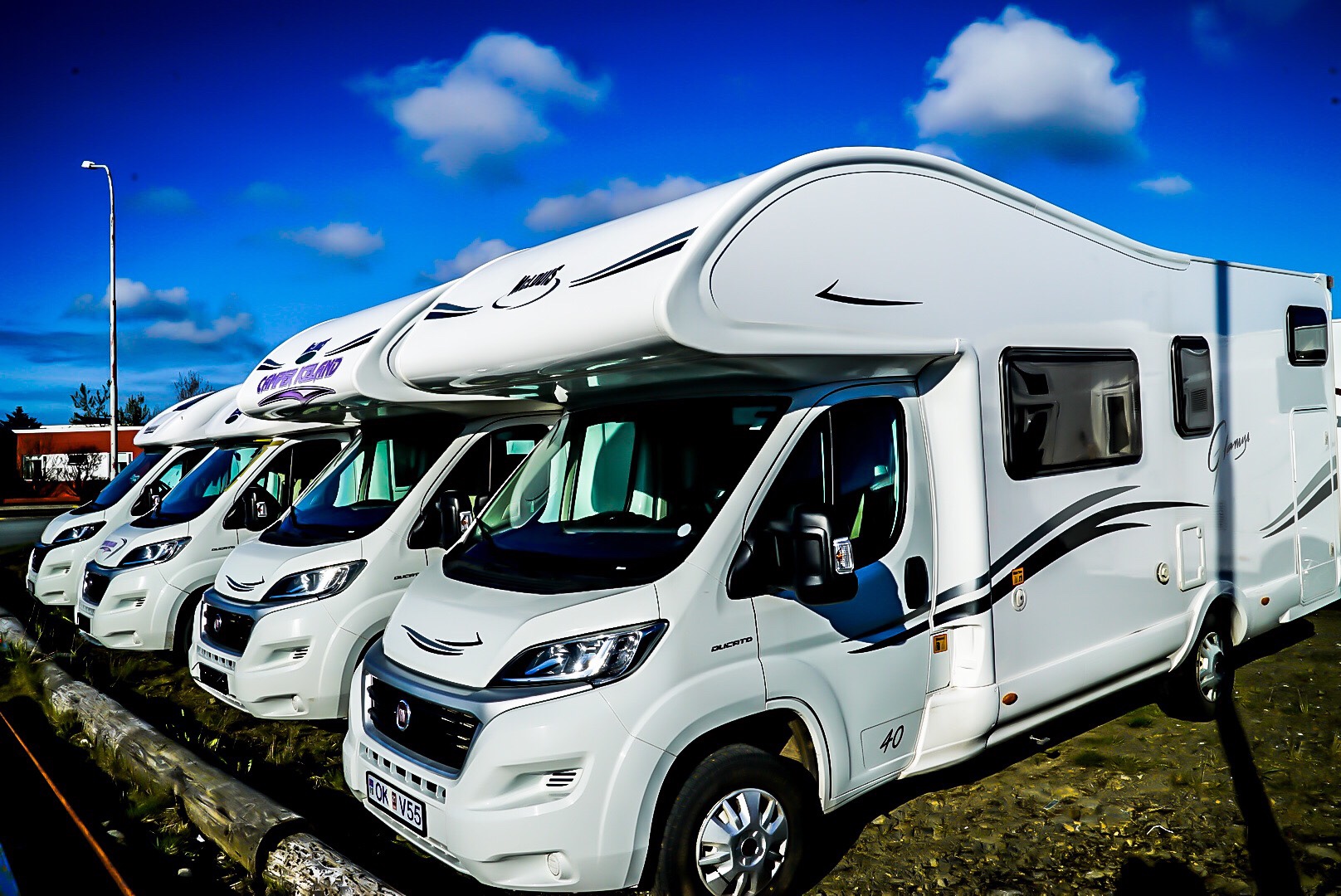 Onderhoud & service
Al onze voertuigen worden jaarlijks geïnspecteerd door de overheid. Onze voertuigen merken worden bediend door de lokale dealer. Wij zijn de officiële dealer van McLouis en Mobilvetta motor homes.
Jaarlijkse inspectie door de overheid
Motor Home & camper dealer
Eigen garage voor reparaties
"wat onze klanten van ons verwachten"
"We houden van camper Iceland. Thats een zeer vriendelijke bedrijf. De camper was zeer goed. We komen terug in volgend jaar om opnieuw camper te huren in camper Iceland. "
"Geweldige ervaring! Zeer comfortabel, schoon en gemakkelijk te rijden. Zou het aanbevelen aan vrienden! "
"Bedankt voor een geweldige reis! Ik ben aan het schrijven om jullie ten zeerste aan te bevelen, ik huurde de 4×4 premie in mei. Het voertuig dat ik heb gehuurd was geweldig, ze hebben een Ford F150 die de camper vervoert… Het was zo'n soepele auto om te rijden! Het was een genot om door IJsland te rijden, en ik voelde me goed wetende dat ik een auto kreeg die goed onderhouden en veilig is om te rijden "
Rental station
Camper IJsland
Njarðarbraut 3h
IS-260 Njarðvík (Reykjanesbaer)
IJsland
info@camper.is
IS: +354 553 6000