Dear Camper Iceland friends
We have started to fetch our fleet from the garage and are getting ready for the seasons. Here is a picture from the first 4 of over 80 vehicles that got to see the daylight.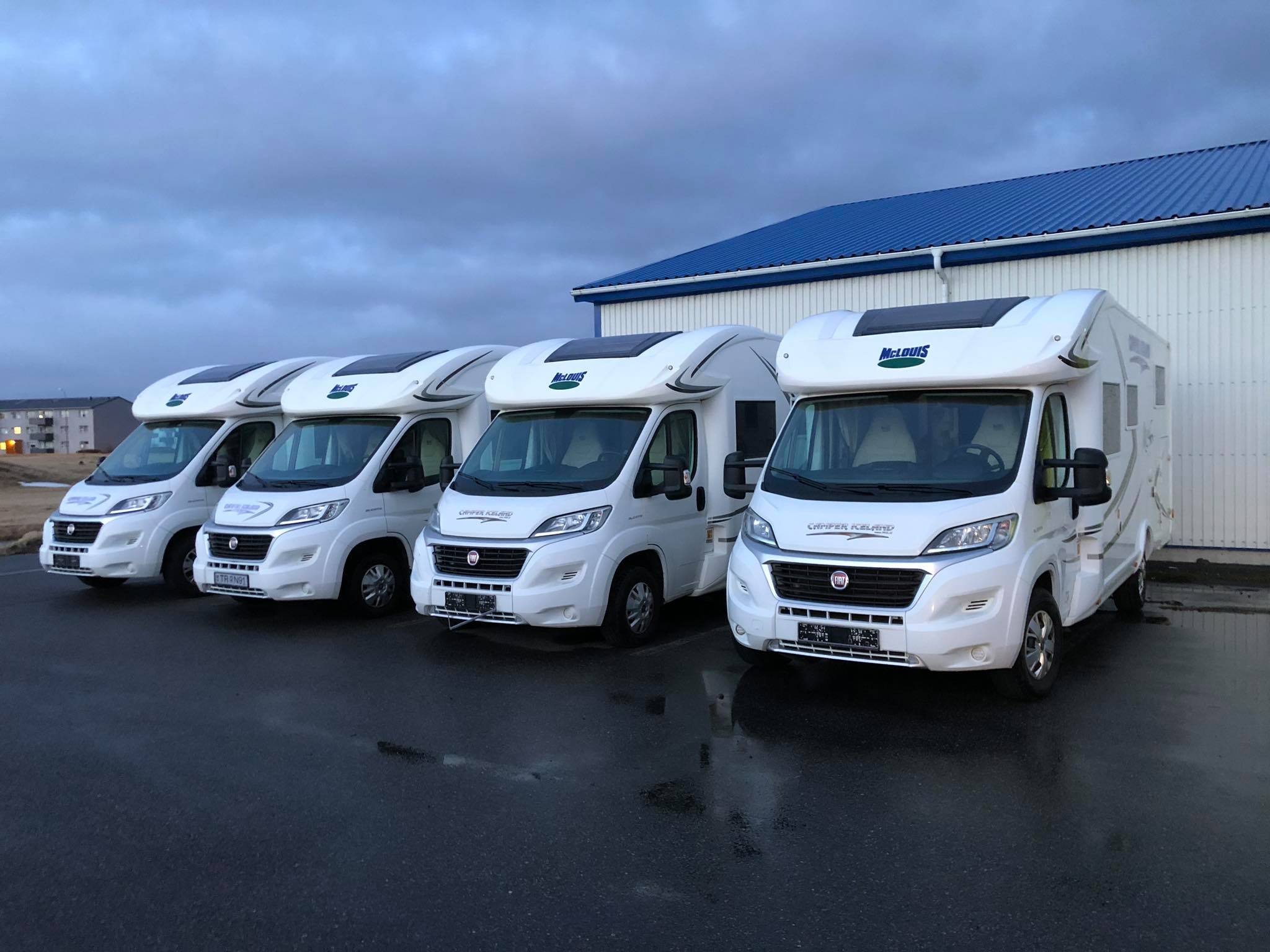 The travel business has been facing really difficult times. Businesses that were open have our deepest respect. It must have been difficult to face a complete shut down. For us at Camper Iceland it's a different story our season starts slowly and high season is normally in July & August. Let's hope that this pandemic crisis is over by then.
We received an email from our online system provider that states increased bookings in the motor home business worldwide. That is good news and as we have pointed out a motor home is a great choice at any case including the pandemic situation. A motor home allows you to avoid the crowd. It allows you to choose if you want to dine in or out. It is like your home on wheels and allows you to uphold a hygienic standard. F.e. our motor homes are used by 6-10 customers per year and cleaned in between rentals. You can imagine how many times a hotel room is used in the same time period.
Visit Iceland
Perhaps one of a few years in the history of tourism where the sites are almost empty. The flight schedules are being updated and Iceland is still open for business.
Contact free pick up
You can use our pre checkin system to sign all contracts and add all extras. The instruction can be watched on YouTube. With this measure we minimize the change that you or us get infected.
What's the situation in Iceland
We have more people that have recovered from the COVID then actual infections. That's more good news: read about it here..
Twelve new incidents have been found in the last 24h. Yesterday the statistics showed 889 have recovered and that is the first time since the 9th of March that so few got the COVID in one day. Actual infections where 804, hence we have fewer people with the COVID then people that have recovered.
Here is today's statistic that shows even better numbers: