Yesterday we wrote that the earthquakes have almost stopped. Today it's back on!
The earthquake specialist predicted in our last post, that the earthquakes could continue. It seems he was right because today at 04:30 AM Icelandic time the earth shook (3.4 Richter scale). The largest earthquake was measured at 05:27 and reached up to 3.7 on the Richter scale.
Locals report that they felt the earthquake well in Grindavik. From midnight there have been 350 earthquakes in total. All of the earthquakes were close to the mountain Fagradalsfjall. For those interested in the name: Fagur means beautiful and fjall means mountain, hence the name means "Beautifulmountain".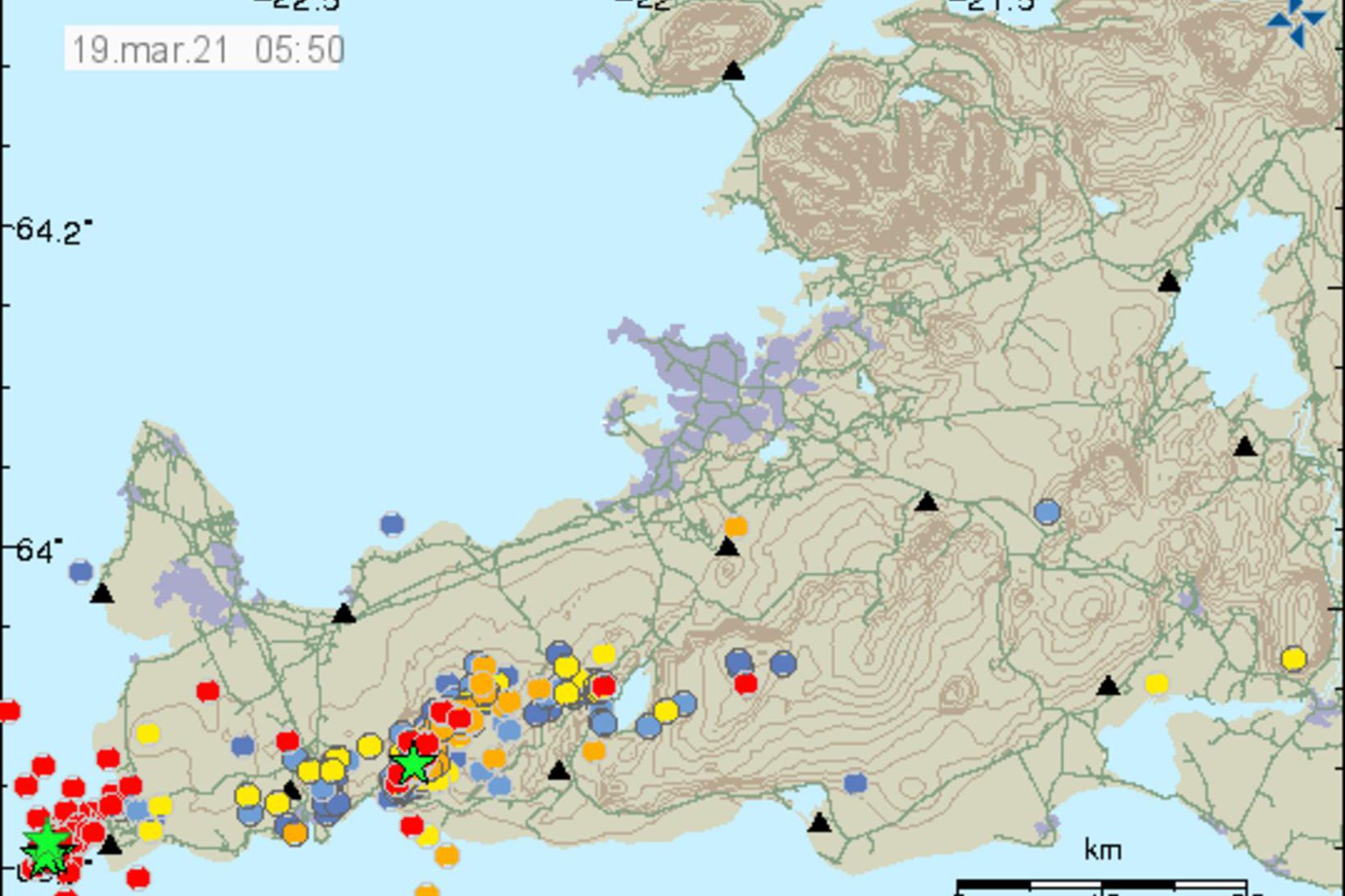 Source of the information and pictures: mbl.is